A Very Techy Christmas Holiday Open House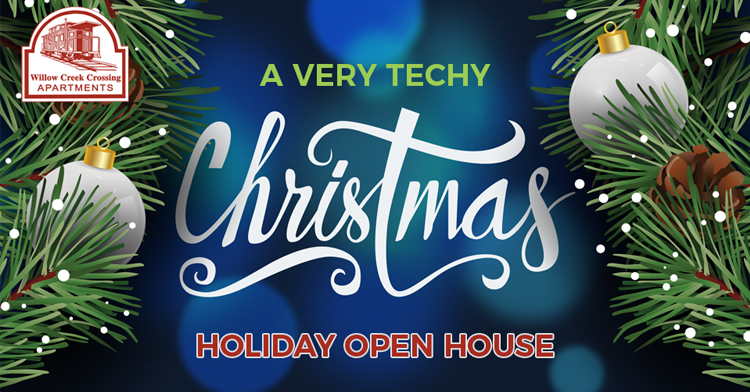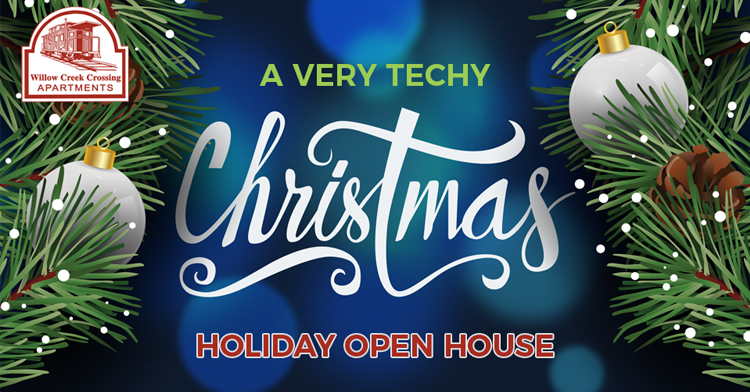 Residents, wouldn't it be nice to get a new TV, Bluetooth speaker, wifi action camera, or other techy gift? Well now's your chance! Stop by our leasing office December 19th from 4-6pm for A Very Techy Christmas Holiday Open House!
We have refreshments and you can enter to win some nice electronic prizes, just in time for Christmas! In exchange for a donation to the Community Harvest Food Bank, we will give you tickets to enter to win a prize. You will receive one ticket for each nonperishable food item donated (two tickets each for peanut butter, canned fish or meat). You can enter to win:
24" Television with DVD Player
Cinematic Bluetooth Wireless Speaker
Lava Lamp
HD Tablet
Wireless Gift Set: Headphones, Earbuds, Portable Speaker
Table Lamp with Bluetooth Speaker and USB Charging
Wi-Fi Action Camera
Mood Light Alarm Clock
Battery Operated Lionel Pennsylvania Flyer Train Set (One ticket per family for this prize)
If you can't make it to our open house, stop in anytime with your non-perishable donation and enter the drawing.
Let's go all out to support the Community Harvest Food Bank this Season!