Earth Day – What You Can Do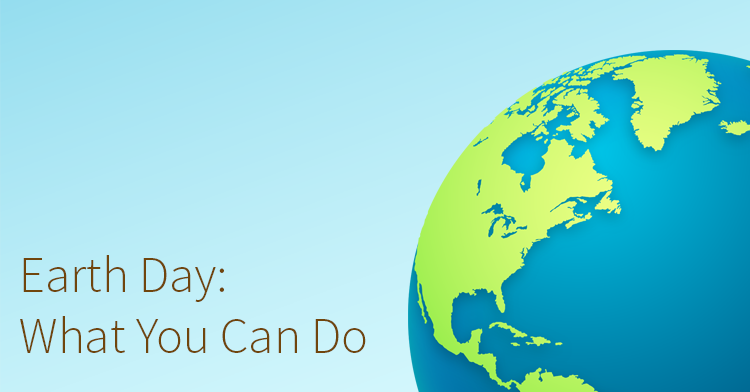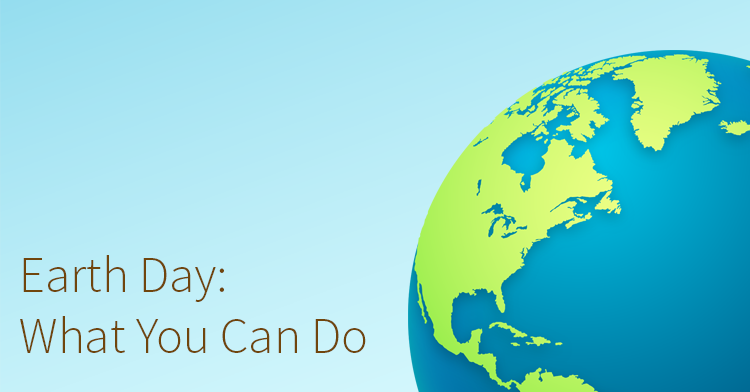 The first Earth Day was held in 1970. Every year since, April 22nd is celebrated around the world to remind us that it is in our hands to preserve and protect our planet for future generations. Even small steps make a difference. It's a good time to reconsider old habits and incorporate new ones into our daily lives and be good to Mother Earth.
At Home:
Turn off lights when you leave the room
Have the kids turn off the TV AND the video game console when they are done playing
Turn off the faucet when you brush your teeth
Donate old clothes, furnishings and toys, instead of throwing them away
Switch to Energy Star-rated CFL lightbulbs which use 75 percent less energy and can last 10 times longer than standard bulbs
Only run the dishwasher when it is full
Don't hand wash dishes — the dishwasher uses significantly less water and energy than hand washing does
At Work:
Carpool — saves you money, too!
Set up the office printer and copy machine to print on both sides of the page
Set your computer to go into "sleep" mode if you will be away from it for more than a few minutes
Food and Beverages:
Brew USDA "certified" organic coffee at home — it's grown using sustainable methods
Use a travel mug at your favorite coffee shop — you may even get a discount!
Use refillable, reusable metal water bottles instead of plastic bottles designed for one-time use
Go meatless for the week (or even just a day) — large-scale meat production creates pollution and emits greenhouse gases
Eat local and seasonal whenever possible — if you haven't already, check out the Fort Wayne Farmers Market or grow your own with container gardening
Running Errands:
Bring your own bags
Slow down and drive the speed limit — higher speeds guzzle more gas
Check your tires' air pressure regularly — keeping them filled to your car's guidelines improves mileage
Use Fort Wayne's ever-expanding trail system to get places without a car — and get some exercise at the same time!
In the Community:
Celebrate "Earth Day Fort Wayne" at Eagle Marsh (Sunday, April 24, 1 to 5PM) — a free, family-friendly event with something for everyone, including conservation tips, a farmer's market, kids activities, tips for eating for the planet, wetland/nature presentations, a drawing for special prizes, and more.
Help keep Fort Wayne beautiful — The Great American Clean-Up is Sunday, May 21st. Check the website for details
Happy Earth Day!