Fort Wayne: What to Do in June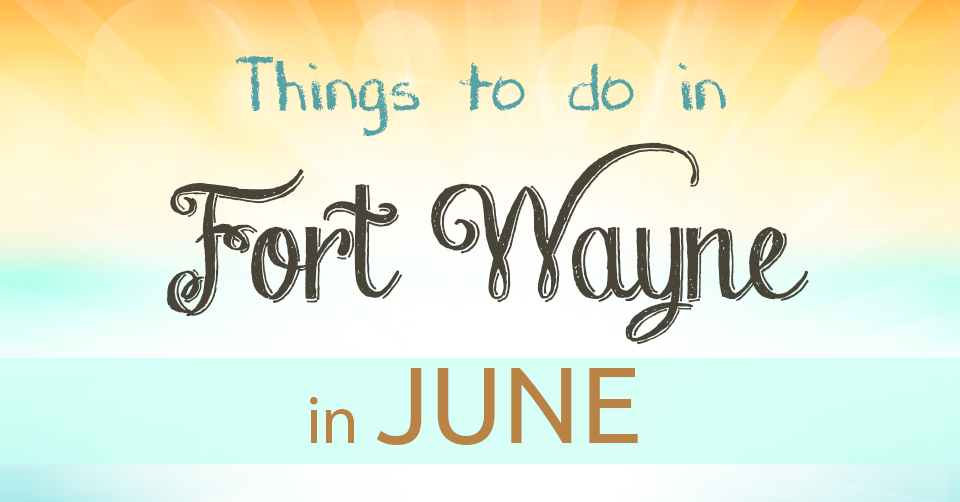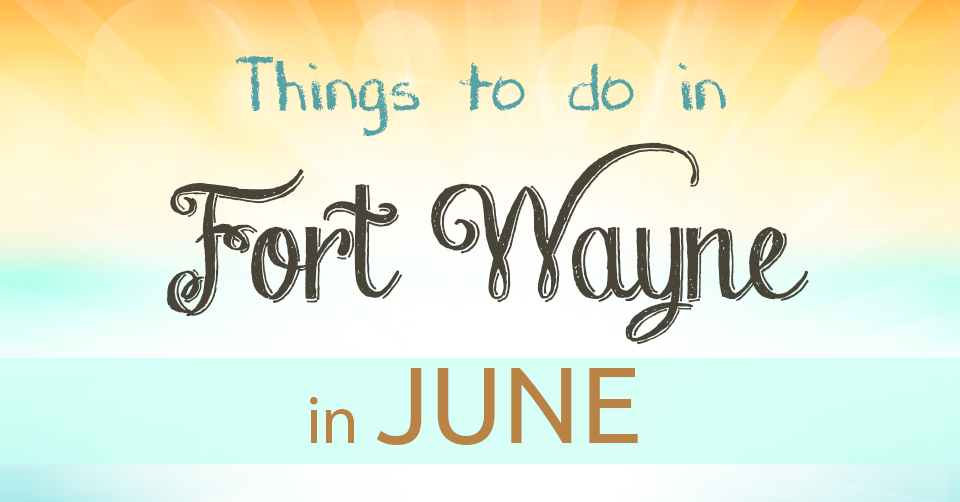 Fort Wayne in June
If you're looking for something fun to do in Fort Wayne and nearby this weekend or this month, you're in luck… there is so much to do! Outdoors, indoors, kid-friendly, date-night-friendly, sports and more! Here's a sample of some of the great things to do in Fort Wayne in June.
Lunch on the Plaza returns. Our favorite food trucks and great local music acts are downtown at the Indiana Michigan Power Center Plaza 11:30 p.m. – 1:30 p.m. every Thursday (weather permitting), now through August. Visit the downtown Fort Wayne web site for the music schedule.
The Historic Embassy Theater will host several Saturdays of classic black and white movies with musical accompaniment from the Grand Page Pipe Organ.
Other events at the Embassy Theater include the John Cougar Mellencamp Plain Spoken Tour on June 6 and a special day just for kids on June 17th called Behind the Screen: classic kid movies, crafts, and more
Ready for rides and fair foods? New Haven Canal Days is going on now through June 7 with the Canal Days Grand Parade on June 6th and the Churubusco Turtle Days returns June 10-13.
Two popular festivals also return to Fort Wayne in June. Grab your lederhosen and head out to GermanFest at Headwater's Park June 7 – June 14.  Then June 25-28 head back out to Headwaters Park to celebrate Greek Fest with live music, dancing, food, and more.
Musicians won't want to miss Sweetwater Sound's annual GearFest on June 12th and 13th. Sweetwater hosts nearly 400 pro audio manufacturers under 20 tents with tons of gear from guitars and amps to pro recording gear and more plus hands-on demonstrations of their gear, giveaways, a musicians' flea market, performances, great deals and more!
Of course there's nothing like an early summer baseball game! Check out the Tincaps' schedule for June.
And while Downtown, don't forget that everyone's favorite outdoor dining spot, The Deck at Halls Gas House, is now open!
Support local farmers and crafters while stocking up on fresh produce, plants, baked goods, and grafts at the local farmer's markets. The closest to Willow Creek Crossing Apartments is the South Side Farmers Market open every Saturday from 7am – 1pm at 3300 Warsaw Street. Or venture out to one of the outdoor markets at Barr Street or Main Street. See a complete list of Fort Wayne farmers markets at LocalHarvest.org.
Foellinger Theater is the place to be this Summer with their Summer Concert Series and the Free family-friendly Summer Movie Series. In June, the Summer Concert Series brings Hotel California: A Salute to the Eagles to the Stage on June 6th. Then bring the family out to the Foellinger to see "Into the Woods" on Wednesday, June 17th at 9:00pm and "Alexander & the Terrible, Horrible, No Good, Very Bad Day on Wednesday June 24 at 9:00pm. See the complete list of concerts and movies.
In nearby Roanoke, 2EEs Winery will have "Friday's Uncorked" and "Saturday's Unplugged" all Summer long. Drink great wine, eat great food from a variety of local food trucks, and listen to great music from area musicians.
Roanoke also hosts its Vintage & Handmade Market on Saturday, June 13.
Of course, our fantastic Fort Wayne Trails are always open! Hop on your bike or grab your walking or running shoes and get out to enjoy this beautiful time of year! Here's a trail map.
June in Fort Wayne is going to be awesome! And we'll have more fun suggestions for your July — check back here at the end of the month!