Hosting Your First Thanksgiving? Don't Fret!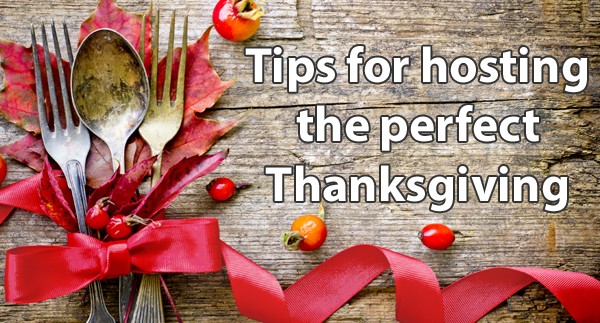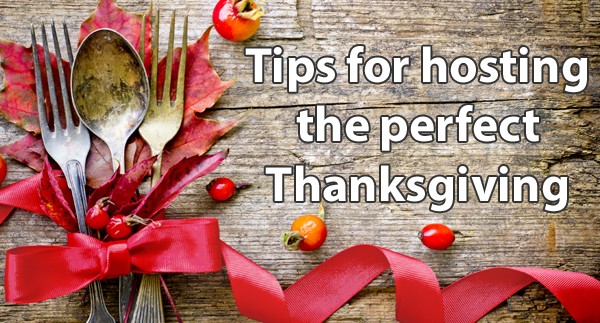 Some Suggestions for Hosting a (relatively) Stress-free Thanksgiving
First time hosting Thanksgiving in your Willow Creek Crossing Apartment? Whether you are excited to host this day that is sure to be full of fun, family, friends, and lots of food, or you are dreading the day, we are here to help! Read on for some tips from Thanksgiving-hosting veterans. You really CAN enjoy the day and get through it (relatively) stress-free.
Create the Guest List
If this is your first time hosting Thanksgiving in your apartment, it is important to keep in mind that space is rather limited. Because of this, you will want to keep the guest list limited.
It might be a good idea to send out invitations, and ask your guests to RSVP– you will want a definite head-count before you start planning your menu. It's also a good idea to ask your guests of any allergies or dietary restrictions before you begin planning the menu. The invitation is also a great way to offer clear directions to your apartment and a schedule for the day — when to arrive and when dinner will be served.
Ask for Help
Even the most confident cook could use a hand when preparing Thanksgiving dinner. Don't be afraid to asks friends and family for help. There are many things that need to be done while you focus on cooking, including: greeting guests, pouring drinks, setting the table, etc.
Take some of the pressure off of yourself by asking someone to bring a side dish or dessert. However, if you do ask guests to bring a dish, don't just say "bring a side" — you may find out too late that you have three green bean casseroles and no mashed potatoes.
Plan The Menu
It may be a good idea to have the menu prepared a couple weeks before Thanksgiving. This will give you plenty of time to shop and make sure that you have all the favorites covered. Make sure you have a definite head count in order to be sure you will have plenty of food.
As you plan the menu, figure out which items can be made ahead of time. You may also want to think about which dishes require the oven and which can be made on the stove top — oven space can become a real problem when a turkey is taking up most of it!
Create the Schedule
Make a list of things that need to be done, and be sure to give yourself plenty of time to do them. A week or so before Thanksgiving, you can:
Start cleaning your apartment — you don't want to be caught off guard when the day comes.
Start picking up items on your shopping list.
The day before Thanksgiving:
Give your apartment a quick cleaning.
Assemble your recipes and check for any missing items.
Make your last grocery store run.
Do any of the cooking that can be done beforehand.
Set the table.
The Day Of:
Take a few minutes to relax.
Start with a clean kitchen.
Put on some fun music and get to cooking!
Other things to Keep in Mind:
Decorations such as decorative gourds and candles can help set a nice, festive mood.
A fun playlist or Pandora station in the background can be a nice touch.
Besides watching football, plan some fun activities to do before and after dinner – such as card games or board games.
If you will be hosting overnight guests, make sure you have enough food for them, and a comfortable place to sleep.
With these suggestions in mind, your Thanksgiving party should be a hit! Above all, try to relax and have fun making memories. Willow Creek Crossing Apartments  in Fort Wayne, Indiana would like to wish our residents a very happy Thanksgiving!