Join in the Fun, It's Garage Sale Time Again!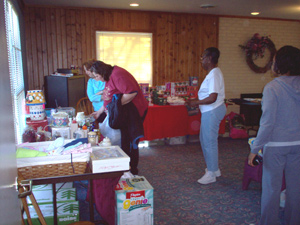 Willow Creek Crossing Apartment Residents: It's time to clean out the closets and make some extra money! Reserve your table space for our Spring Garage Sale now!
We will have our annual Spring garage sale   Saturday, April 30, 8:30am – 1:00pm inside the Clubhouse
Here's how it works:
Each participating resident may reserve one of our tables, on a "first come, first serve" basis. Residents provide their own clothing racks and may bring extra tables if space is available. We will have tables throughout the clubhouse, upstairs and downstairs.
Residents will have Thursday and Friday until 7:00 p.m. to set up their display. (No set ups on Saturday)
Residents must arrive early on Saturday and be present at all times and collect the money for their items. All participants are responsible for bringing and maintaining their own money and merchandise. (Willow Creek Crossing Apartment staff cannot watch your table or money.)
Anyone, residents and non-residents can shop the garage sale and Willow Creek Crossing Apartments will advertise the garage sale in the newspaper and on Craigslist. We will also put up signs, at no cost to the resident. Residents are free to advertise their own merchandise on appropriate websites. We will also provide coffee and donuts!
Willow Creek Crossing has had some very successful garage sales in the past. And, we are not subject to the weather because we are inside. If you know of something special you want to sell, like jewelry, collectables or tools, or you have kids clothes and would like to advertise, please let us know, and we will include it in the advertisement. This helps bring in traffic. For more information, call us at 747-7000