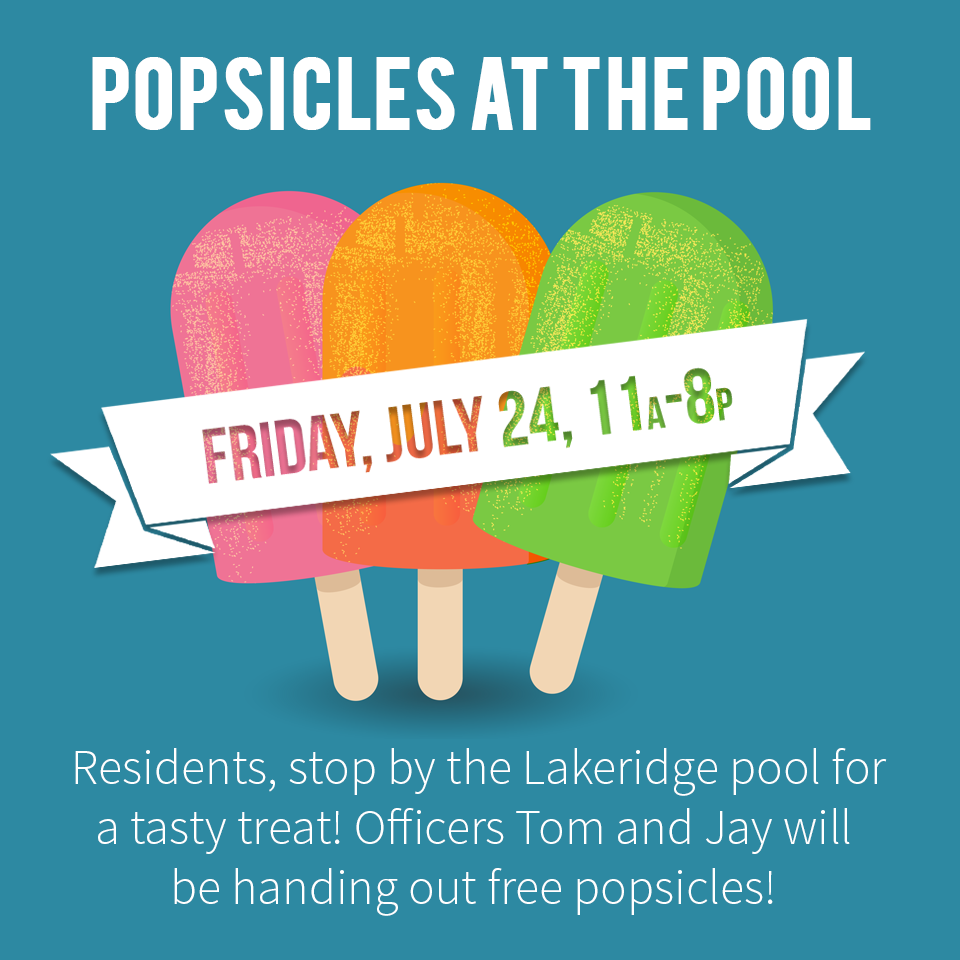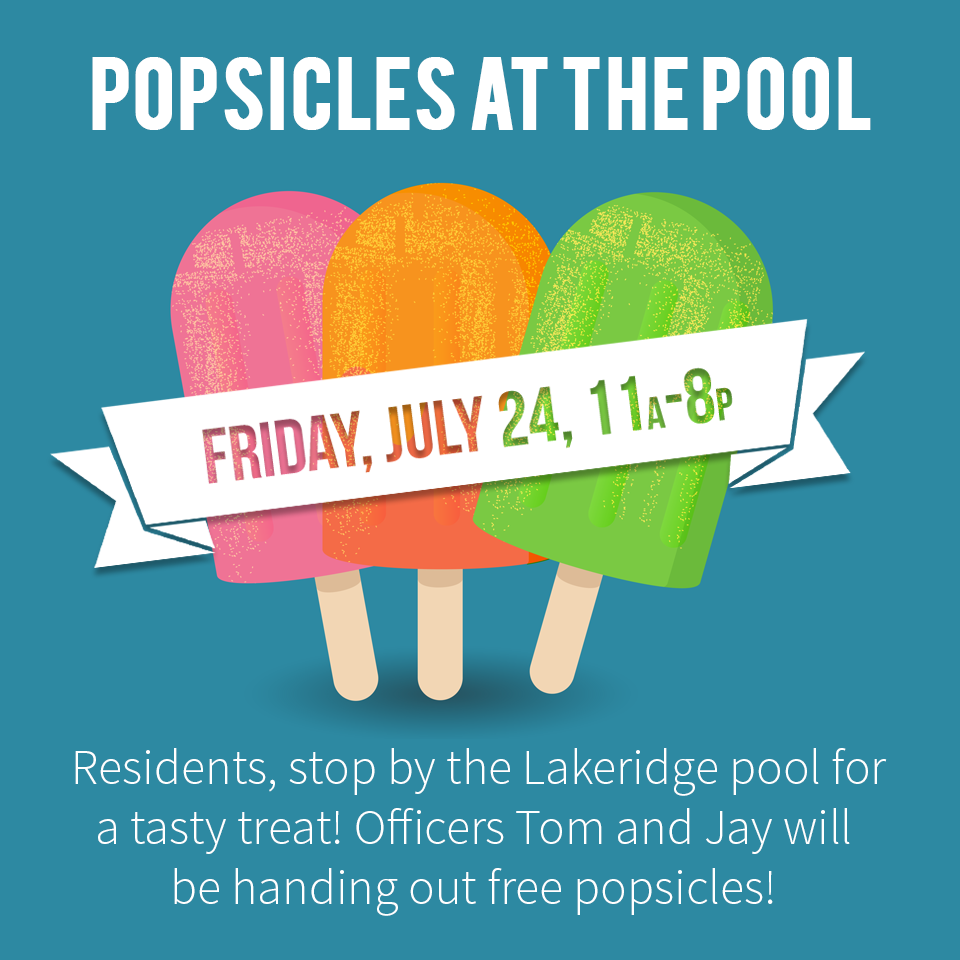 Willow Creek Crossing residents: Fort Wayne temps are finally heating up and our courtesy officers, Tom and Jay, have a tasty way for you to cool down! They will be handing out free popsicles at the Lakeridge Pool to all residents.
Friday, July 24, 2015
11:00am-8:00pm
Make sure to mark your calendars to stop by for a cool treat!