Spring Break Fun in Fort Wayne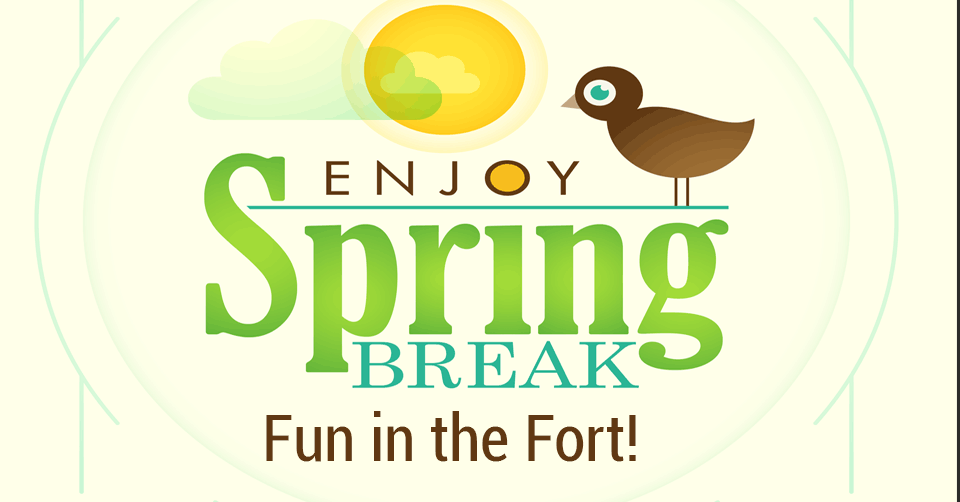 What to Do in Fort Wayne for Spring Break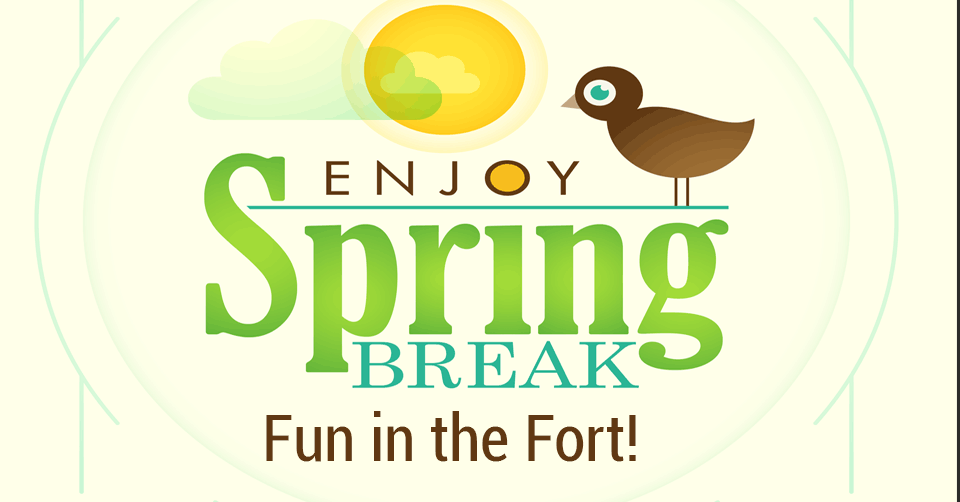 It's great to get away for Spring Break, but if you are choosing to stay in town there is still plenty of fun and relaxation to be had. Here are some suggestions on how to have an awesome "stay-cation" right here in Fort Wayne.
Visit Fort Wayne has written up a Spring Break Getaway guide for visitors to our hometown . Just because we aren't visiting doesn't mean we can't participate in the fun!
Why not catch a show at the Embassy or Memorial Coliseum! Visiting shows to Fort Wayne include:
Alton Brown Live! at the Embassy Theater
Disney on Ice: Passport to Adventure
There's also information about performances of the Fort Wayne Ballet, Fort Wayne Philharmonic and the Civic Theater. And a complete list of fun food and dining options all around the area.
As you know, weather this time of year can be hit or miss. We'll probably have a mix of great Springtime weather and some days of Old Man Winter still hanging around (some guests just can't take a hint that it's time to hit the road…).
For the decent weather days:
explore the trails!
explore the local parks!
explore downtown!
Our world-famous Children's Zoo opens April 25 — probably later than most Spring Breaks, but mark your calendar's anyway. This year the Zoo celebrates its 50th Birthday — lots of fun events are already scheduled!
For the not-so-decent weather days, visit (or re-visit):
Don't forget family friendly (and energy-burning for the kids) activities like:
There's also a lot to do right here at Willow Creek Crossing Apartments:
Hit the court for tennis or beach volleyball
Shoot a game of pool or challenge your friends to a game of ping-pong in our billiard room
Hit the fitness center
Have a cookout at one of the park grills
Whatever you decide to do, have a fun-filled, memory-making Spring Break!