What Do You Need to Rent an Apartment?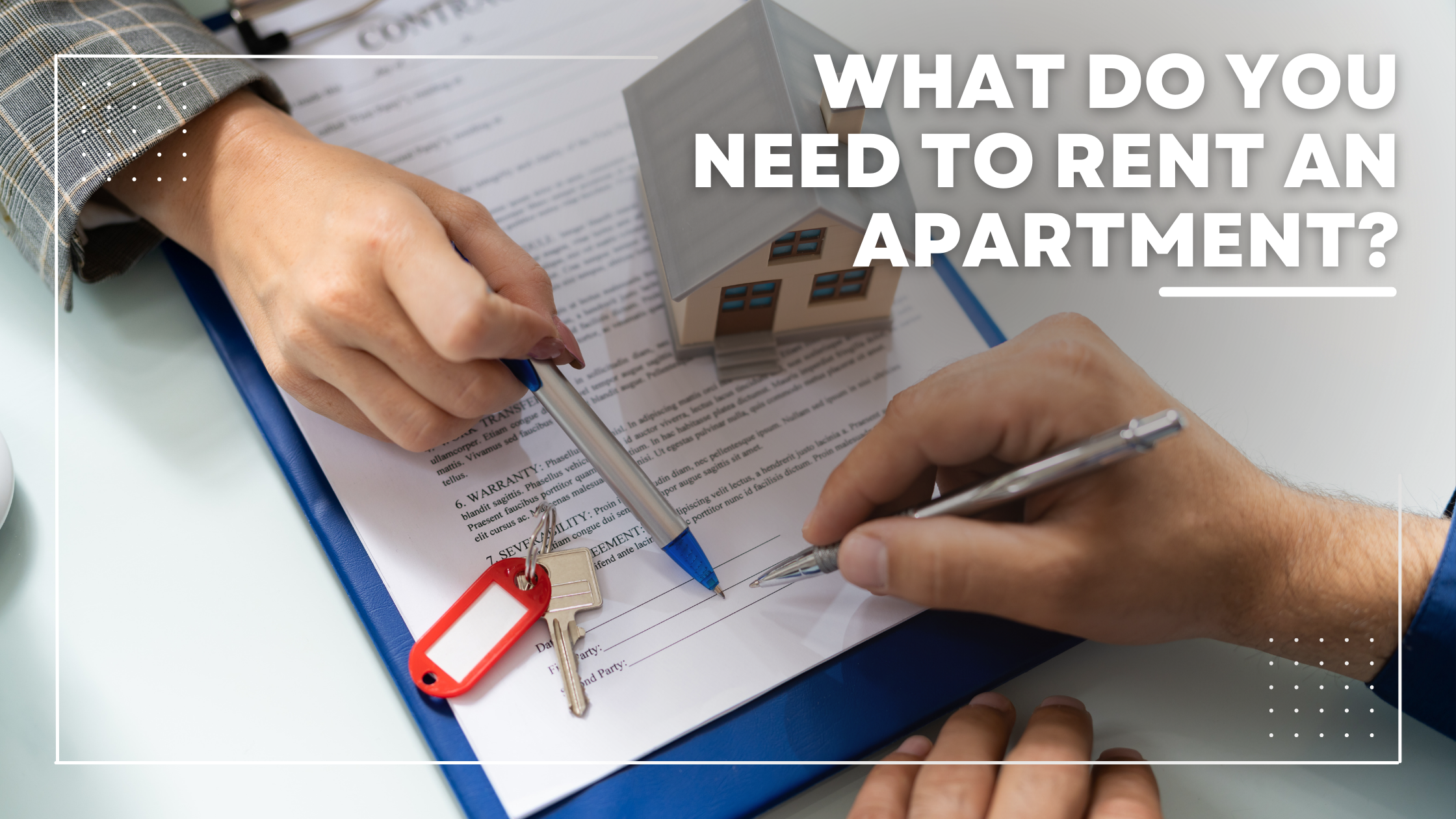 To rent an apartment, you typically need to provide proof of income, a credit score, a rental application, a security deposit, and a government-issued ID. Depending on the landlord or property management company, additional documentation may be required.
What do you need to rent an apartment? Continue reading to find out.
What Do You Need to Rent an Apartment?
You can't just rent an apartment with cash. The leasing team needs to verify who you are and that you're able to afford the rent month after month. Further, they'll need to verify that you'll be a trustworthy renter.
Here are some of the documents the leasing company may require in order to rent you an apartment.
Pay Stubs and Bank Statements
Providing pay stubs and bank statements can help a leasing company verify your income, determine how much rent you can afford, and shows the leasing company that you are financially responsible. The leasing company aims to ensure that the apartment aligns with your budget to prevent any financial difficulties for you or them.
You may have heard of the 30% rule, but this is just a rule of thumb. Make sure your pay stubs demonstrate that you can afford rent in addition to the cost of living. If you don't have pay stubs, you can show bank statements going back two months.
Identification and Social Security Number
Whether it's a green card, passport, or driver's license, you need ID. This allows the leasing company to know you are who you say you are. It's essential for both you and them to comply with the law.
They may also ask for a background check. A social security number ensures that they can verify your identity when performing the check. A clean background check may be necessary before you can rent an apartment.
Proof of Vehicle Insurance and Registration
A vehicle is a liability, and your vehicle will remain parked on the apartment communities property. As such, they need to ensure which vehicles belong to who. If there's an unrecognized vehicle, he'll know whether to call the tow truck or not.
Further, abandoned vehicles present an issue. If you're on vacation, the leasing company can check the plates and know who the car belongs to.
References
If you're applying for a lease, it's important to provide references from your previous landlords. This can demonstrate that you're a responsible tenant, which can make you more competitive among other applicants. If you don't provide references, it may be more difficult to have your application accepted.
Additionally, it's a good idea to make sure that your references are reliable and trustworthy. Landlords will likely contact them to confirm details about your tenancy, such as whether you paid rent on time and if there were any issues with your behavior or upkeep of the property. It's best to choose references who can speak positively about your renting history and who won't have any conflicts of interest, such as close friends or family members.
If you're having trouble finding previous landlords to provide references, you can also consider asking your employer, colleagues, or other professional contacts who can vouch for your character and reliability. However, keep in mind that references from previous landlords are typically the most valuable in the eyes of potential landlords.
Overall, providing references can greatly increase your chances of being approved for a lease, so it's worth taking the time to gather them and ensure they accurately reflect your renting history.
Rent Your First Apartment
You typically need to provide proof of income, a government-issued ID, and a completed rental application to rent an apartment. It's a good idea to have these documents ready in advance to expedite the process.
Ready to get moving? Find an apartment in Fort Wayne. Apply here for one, two, or three-bedroom apartments.