What to do During June in Fort Wayne, Part I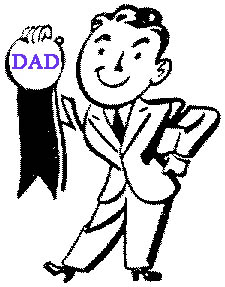 The apartment lifestyle here at Willow Creek Crossing Apartments means having extra time to spend with your family each month.  June in Fort Wayne is packed full of great family events, many of them either very low cost or even free.
Here are just a few things coming up this week.  Here's a brand new event for the Fort, free live family friendly concerts on the first Wednesday evening of each month this summer.  This week, the entertainment starts at 5pm and continues until 9pm.  There is no cost to enjoy the music, but if you want dinner, some of the Fort's favorite food trucks will be on hand, and J.K. O'Donnell's will be hosting a beer tent for adults with a one dollar admission charge.  Next concerts are July 2, then August 6.
Another place to enjoy free music with the family every Friday night all summer long is at Jefferson Point Shopping Center, this week featuring the Junk Yard Band.  The free series continues through September 5th.
There are some non-free concerts of note this week as well, with Grammy Award winner Anthony Hamilton at the Embassy Thursday, June 5th. And The Guess Who perform at the Foellinger Theatre on Friday June 6th.
Remember that old Opel Kadett or VW you one tooled around in?  If you still have it, or any other European made vehicle, bring it to the 4th annual Eurofest "A Gathering of European Cars" at IPFW on Sunday, June 8th.  Better yet, bring your Mercedes, Porsche, or Jag.  You can learn more by clicking here.
Another free family event this week is Canal Days in New Haven.  Canal Days runs Wednesday through Saturday in Schnelker Park in Downtown New Haven, IN.
Of course, here at Willow Creek Crossing, you can enjoy family time this month, and all summer long at either of our two swimming pools.  And check at the office for details about free golf.
There is plenty more family fun going on in June, so check back here in a couple days for more things to do in Fort Wayne during June.