5 Fun Outdoor Activities for Winter in Fort Wayne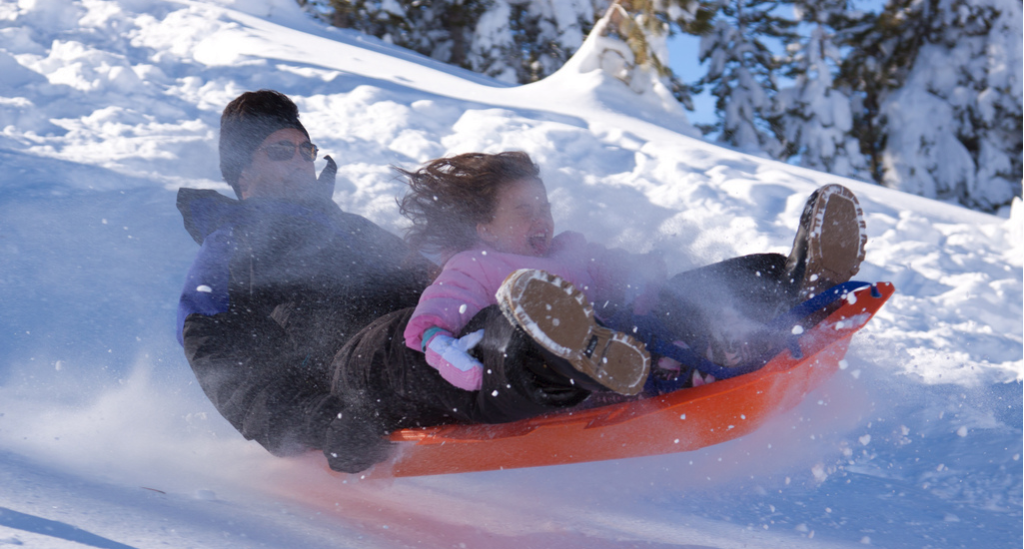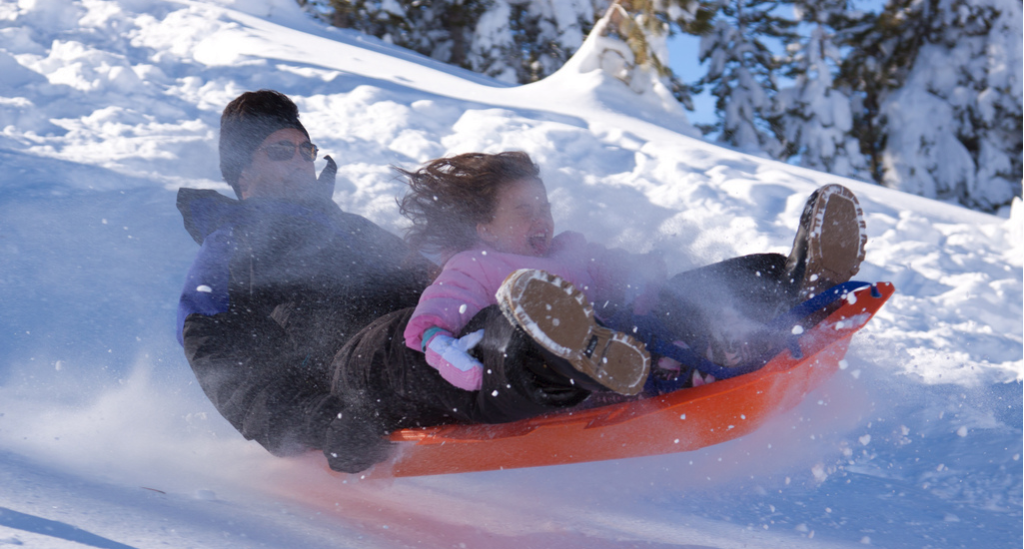 Top 5 Winter Activities In and Around Fort Wayne
Trying to decide what to do in Fort Wayne this Winter? I know what you're thinking… it's COLD outside! So sure, it's tempting to hibernate inside where it's warm, but there's a lot of Winter ahead of us. Seriously, how much TV, video games, and naps can one person take? Give your body and spirit a treat — and invite your friends and family to join in! — with this list of the top 5 outdoor Winter activities in and around Fort Wayne.
1) Ice Skating at Headwaters Park
The outdoor skating rink at Headwaters Park is open for the winter season. It's located Downtown at Clinton and Superior Streets. Rates are $5 to get in, $2 to rent skates, parking is free. Check out their website for specifics.
Ice skating is also possible on the ponds at Reservoir Park (2300 Clinton), Lakeside Park (1140 Lake Ave.) and Swinney Park (1600 W. Jefferson Blvd.), but ONLY if the Parks Department has set up green flags to indicate that the pond is safe. If a red flag or light is posted, don't even think about it! You can call the Department at 260-427-6000 to check the status.
2) Sledding at Local Parks
In the city:
Shoaff Park (6401 St. Joe Rd.)
Franke Park (3411 Sherman Blvd.)

Ivan Lebamoff Reservoir Park (2300 Clinton)
These three locations are all renowned for their sledding hills (snowfall permitting, of course). All city parks are open from 6AM – 11PM daily.
Metea County Park (8401 Union Chapel Rd.) also has a 20 foot hill that is open when enough snow has accumulated. Metea County Park  is open from 9AM – 6PM daily.
3)Toboggan run at Pokagon State Park
Spend an exciting day at the refrigerated (i.e. it's open whether or not there is snow!) Tobaggan Run at Pokagon at 450 Lane 100 Lake James
Angola, IN
The run starts at the top of the 30-foot tower with a total vertical drop of 90 feet. You zoom through several dips and valleys to end up about a quarter of a mile away from the start.
The Toboggan Run is open on Martin Luther King Day and Presidents' Day. Otherwise, it operates only on weekends through March 1, 2015.
Hours:
Friday: 5:30-9 p.m.
Saturday: 10:30 a.m.-9 p.m.
Sunday: 11 a.m.-5 p.m.
Toboggan sled rental per hour is $13.
4)Cross Country Skiing
Both Fox Island and Metea Country Parks offer cross country skiing on their trails if there is at least 4 inches of snow. A limited number of ski equipment is available for rental.
Fox Island Park is at 7324 Yohne Road, and Metea County Park is at 8401 Union Chapel Road
Fox Island will be offering a learner's clinic on January 10, 2015. You will learn how equipment works, ski prep and maintenance, how to dress, and receive basic instruction and practice on technique (weather permitting).
At Pokagon State Park cross-country ski rentals are offered on weekends when conditions are favorable. You can rent skis, boots, and poles at the upper CCC Shelter.
Hours: Saturday-Sunday, 9 a.m. – 5 p.m.
Cost: $5 an hour for youths 15 and under, $8 an hour for adults.
5) Attend Winterval 2015
As the Fort Wayne Parks and Rec website explains: "The 4th Annual Winterval promises a full day of indoor and outdoor winter fun for all ages. Watch ice carvers create wonders from a solid block ice, catch a rugby game, enjoy special events at the Botanical Conservatory, the Allen County Public Library or Science Central. Go for a carriage ride at the Community Center or ice skating at Headwaters Park."
The event is Saturday, January 31, 2015. For updates on Winterval's activities visit their website.