Do you really need renters insurance for your Apartment?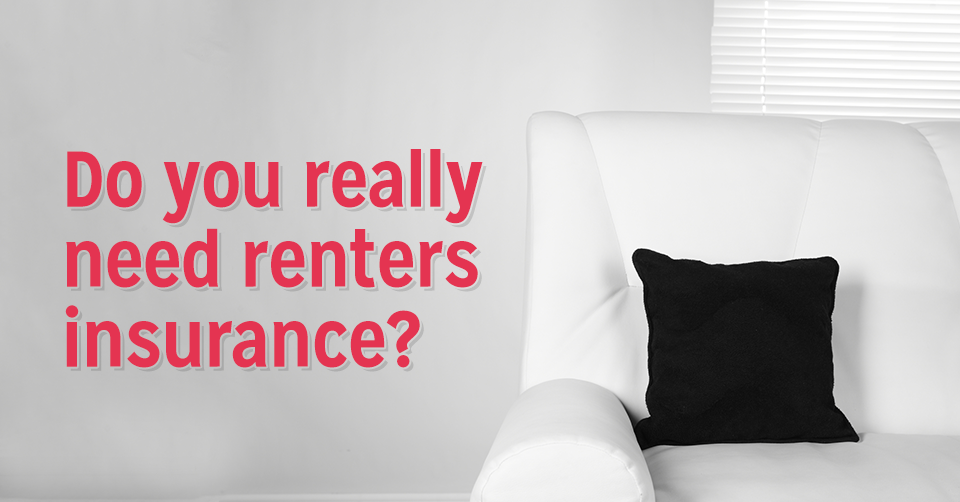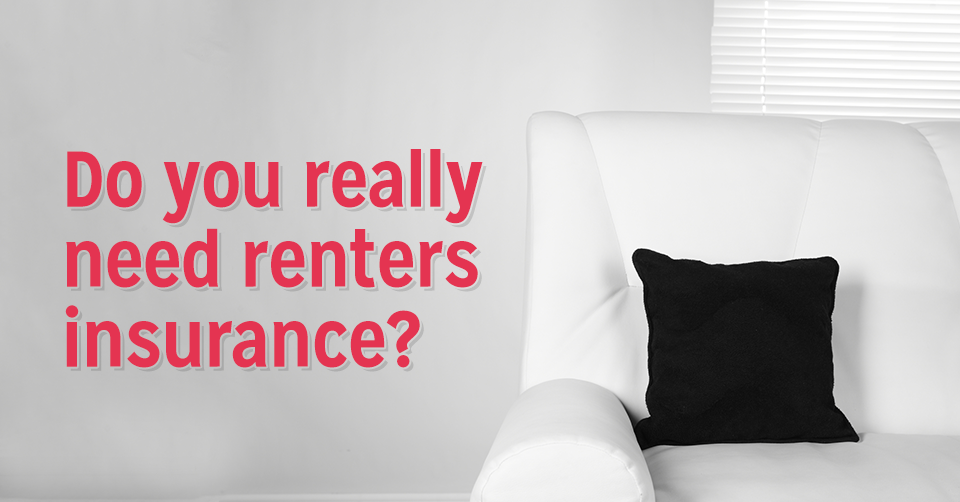 Do you really need renter's insurance for your apartment?
Just as a homeowner has Homeowners Insurance to protect their home and belongings, if you're renting an apartment, it's a good idea to have renters insurance.
Renters insurance offers valuable protection to help you cover the costs that come from unforeseen catastrophes. It can help you replace belongings like furniture, clothing, jewelry, and electronics if they are lost to fire, smoke or water damage; or to vandalism or theft. Many policies will reimburse you if your apartment has been damaged and you have to live somewhere else temporarily. Renters insurance can also help cover legal costs if someone is injured in your home.
Common Myths About Renter's Insurance
Unfortunately, almost half of all renters do not have renters insurance. If you have heard some of these excuses, read on to learn why they are incorrect.
Renter's insurance is expensive
Prices vary depending on the level of coverage, but the National Association of Insurance Commissioners says that the average cost runs about $15 per month. How many of us spend at least that much (if not more) at the coffee shop every month?
It's not important
Of course, we all like to think that disasters won't happen to us. But they can and do. The relatively inexpensive investment in renters insurance can drastically lessen a hard hit to your finances if disaster strikes. If you don't think your possessions are particularly valuable, imagine if you suddenly had to replace all of the things that you use every day such as your phone, computer, TV, furniture, bed, and clothing.
I don't need renters insurance
Many renters assume that they will be covered by their apartment community's insurance policy if disaster strikes. While the apartment's policy will cover damage to the building, it will not reimburse you for loss or damage to your personal possession.
How Do I Cover My Apartment?
Most major insurance companies offer it. You can also compare rates by calling a local agent or looking online (Google "comparing renters insurance rates" to find a number of comparison sites). Or, stop by the leasing office of your apartment community and ask for referrals. Chances are they will have a couple trusted companies other renters have used.
Here are some steps to take as you learn more about your options
Inventory your possessions to get an idea of replacement costs. You may need receipts or appraisals if you have expensive jewelry, collectibles, or art.
Know which disasters are covered. Most natural disasters are covered (plus theft and vandalism), but if you live in an area susceptible to floods or earthquakes, you may have to purchase an additional policy.
Ask about discounts offered by the insurance company. For example, you might pay less if you have a smoke detectors, deadbolt locks, and/or a security system. Many insurers offer discounts to people who have multiple policies with them, are 55 or older, and/or have good credit. Roommates may be able to purchase one policy and split the cost.
In the event of catastrophe, a good renter's insurance policy can mean the difference between protection and disaster. Make a New Year's Resolution this year to protect yourself and your possessions!