5 Things to Look for When Renting an Apartment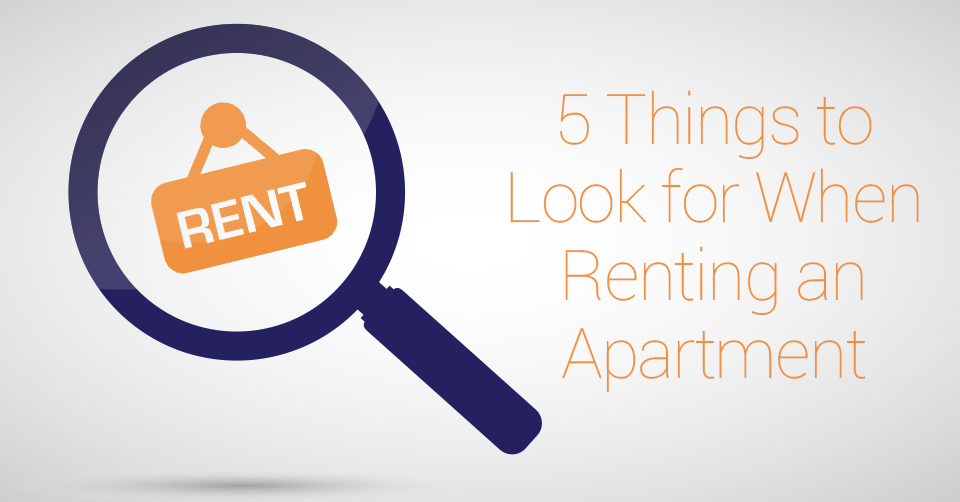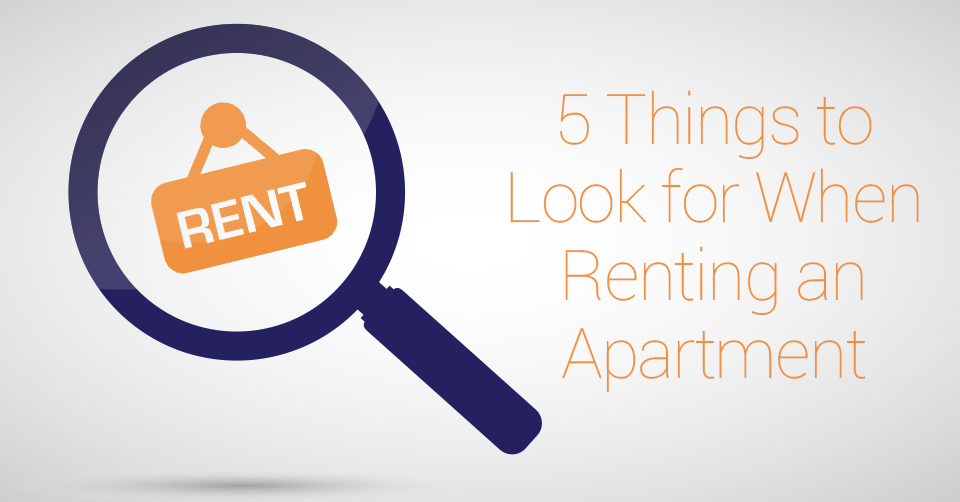 If it's your first time out on your own or you just need to find new place, here are some pointers on how to prioritize — and simplify! — your search when renting an apartment.
1) Price
Establishing your budget is the first thing you should do. Know what you can realistically afford and limit your search to apartments that fit in that range. This will help you focus your search and keep you from ending up short on funds at the end of each month. Remember to estimate and budget for:
utilities (know what is included in your rent and what is not)
internet and cable/satellite TV
furnishings
initial grocery and household item purchases to stock your cupboards
2) Space
Ask yourself how much room do you really need?
Do you have the furniture to fill up the space?
Is it important to you to have outdoor space like a patio or deck?
Do you need to have extra storage space?
Do you want a garage for your car?
3) Amenities
Make a list of what you need vs. what you would like to have, such as:
a fitness room
a swimming pool
pet friendly
laundry facilities (on site or a washer/dryer in your apartment)
reserved parking
appliances like dishwasher, microwave, etc.
central air
4) Location
Of course you should look for something that keeps you close to the places you frequent, like school or work. Other factors to consider, include:
Is it in a safe area?
Can you easily access major roads or highways?
Is it on a bus route that you use?
Is it near where friends or family live?
Is it near trails or bike paths?
Is it close to grocery and other types of shopping, dining and entertainment?
5) Be Organized
Make sure you show up with any necessary paperwork that the landlord has requested. Keep track of each location's address and the landlord or rental office phone number. Besides knowing your budget, you should have a list of questions that you want answered at each place you visit. Keep notes so you can compare later:
rent and deposit amount
utility fees
available move in dates
any other pros/cons
We know you will love our location, amenities, and helpful staff at Willow Creek Crossing Apartments here in Fort Wayne. Stop by or call for an appointment so we can show you why our community is the perfect place for you to call home.