December Events in Fort Wayne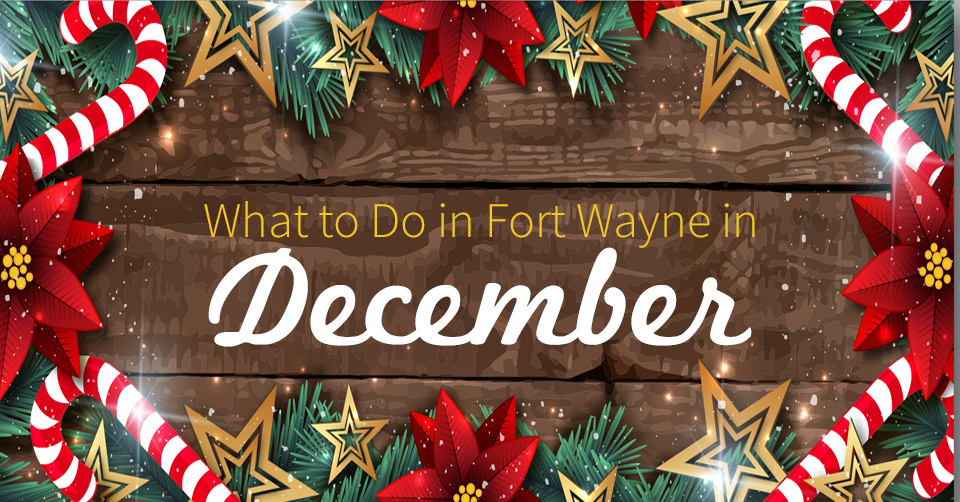 Things to Do in Fort Wayne in December
What's Going On Around Fort Wayne in December? Well, quite a bit of Holiday festivities, that's for sure! Plus, plenty of opportunities to see Santa!
The Santa Train runs several weekends in December. Take a ride with Santa and in a vintage caboose while enjoying music and food from Bravas.
Santa and his reindeer will also be making a visit to the Foellinger-Friemann Botanical Gardens. Bring the family by to say hi on December 5, 12, and 19th while enjoying the charm of A North Woods Christmas
Bring your children and their Christmas wish list to Glenbrook Mall or Jefferson Pointe to visit and have their picture taken with Santa.
The Historic Embassy Theater will have a number of Holiday-spirited events, including the Festival of Trees, Holiday Sing-a-Long with the Fort Wayne Children's Choir, The Philharmonic's Holiday Pops, Rudolph the Red-Nosed Reindeer: The Musical; and performances by The Piano Guys and Straight No Chaser! Dates and ticket information here.
First Presbyterian Theater will be home of the stage adaptation of David Sedaris' hilarious Santaland Diaries; details here.
And if you want a break from the Holidays…
check out a Mad Ants game
or the Komets
or the Great Train show with model trains and train rides for kids at the Memorial Coliseum on December 5th & 6th.
Get out and spread some holiday cheer. From all of us at Willow Creek Crossing Apartments, we wish you a Happy Holiday Season!