Are You and Your Apartment for Winter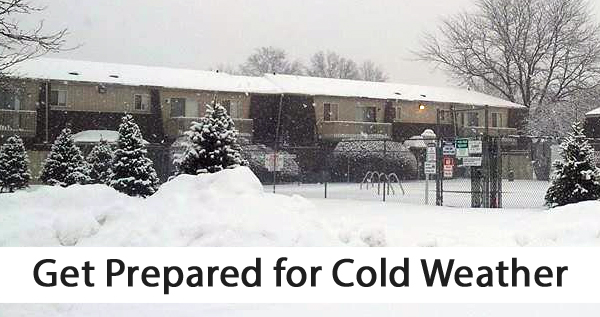 Winter's Coming, Get Ready to Snuggle In!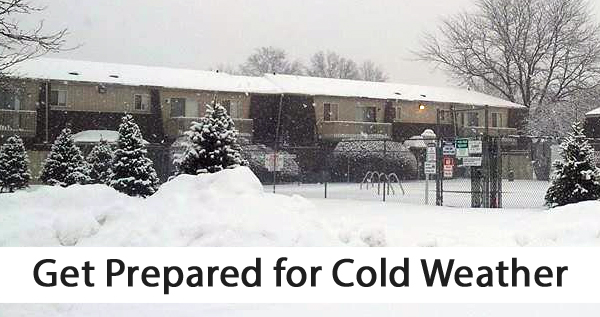 Winter's coming, whether you like it or not, it's time to get ready to hunker down in your apartment for the next few months. Predictions for an extra snow-y winter are already pouring in and the forecasters are calling for 1-3″ of snow in Fort Wayne this weekend. So, if you're not already prepared, here are some tips on how to prepare your apartment and you so you stay healthy, warm, and not crazed-by-boredom this Winter.
buy cold and flu supplies — nothing's worse than waking up with a cold and discovering that you don't have anything to tackle it
stock up on vitamin-rich foods to help ward off colds and flu. Here are some suggestions
don't forget to stay active! — search youtube for the best free exercise videos for when you are stuck inside, like these
redecorate: some warm-colored accessories like brightly-colored cozy blankets and fluffy pillows can go a long way toward lifting your spirits on a cold, dreary day while keeping you warm!
bring out the winter clothes and bedding now before the bitter cold really hits (and pack away the warm-weather stuff for the Spring)
buy a new cookbook or two for some inspiration in the kitchen — here's a suggested list
hit a bookstore, used bookstore, or the library and stock up on reading materials — for inspiration the "must re-reads" of all time
get your TV binge-watching list ready
And, don't forget to stock your car with ice scrapers, blankets, extra gloves, boots, scarfs, hats, and socks in case of an emergency
Stay warm, safe and healthy all Winter long and Spring will be here before we know it!