How to Make the Most of Your Space with Double Duty Furniture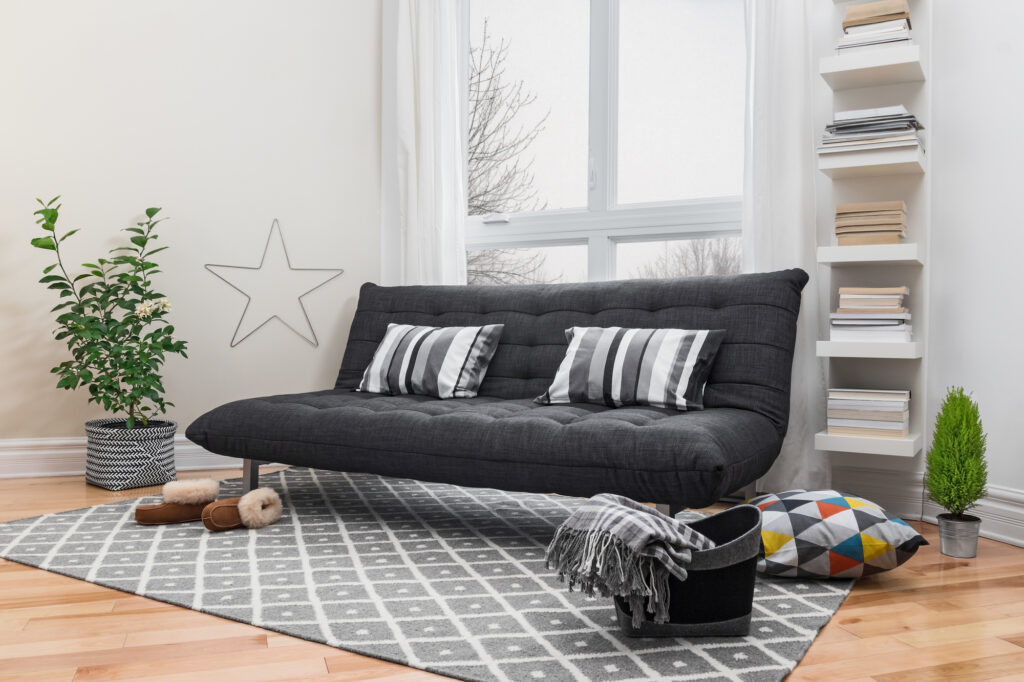 Newly married? Empty nesters? Downsizing? Saving money for a down payment on that perfect little house when you get married? Apartment living comes with lots of advantages, but tons of space isn't always one of them. With lots of people minimizing their lives, apartments are a great option, but it helps to know what furniture works best for smaller spaces.
If you're making the move to an apartment, a great way to maximize your living space is to use double-duty furniture.
Never heard of double-duty furniture? Read on to learn more!
What is Double Duty Furniture?
Double-duty furniture is any piece that serves the dual purpose of combining storage space with functionality.
The Classic Sleeper-Sofa and/or Sleeper Chairs
Sleeper sofas haven't always had the best reputation for being comfortable. Nowadays, however, it's easy to find a sleeper sofa that not only looks great but is also comfortable for a great night's sleep.
If you don't have much room but you want to be able to comfortably have overnight guests, try a sleeper chair. These are nice comfy chairs by day that turn into beds by night.
Rainbow Furniture in Fort Wayne carries an assortment of comfortable, quality-made sleeper sofas and chairs perfect for apartments.
Storage Footstools and Benches
Where are you going to keep all that extra bedding for your sleeper sofa and chair? In a beautiful storage footstool or bench, of course!
If you want to avoid cramming your linen closet over capacity, instead of getting a regular coffee table or footstool, consider one that pulls double-duty and go with a pretty storage footstool or bench.
A storage bench or footstool makes for easy access to bedding when it comes to fixing up the sofa bed or chair for the night.
Bookshelf Room Divider
Have an open apartment space that would work well if you had a way to divide it into two smaller areas? Look no further than a bookshelf room divider.
This is a great way to make your furniture work for you. By filling the shelves with books, collectibles, or pretty cookware, you get storage space in the middle of the room and turn one room into two.
The Kitchen Island that Keeps Giving
It keeps giving more storage space!
You can turn a small kitchen island with a bar stool overhang into a dining room table. Chairs fit comfortably under the overhang while the inside storage space underneath the top can be used for dishes, cookware, table linens, napkins, and silverware.
Nightstand as Dresser
If you have a dresser, there's no need for a nightstand. Pull your dresser up close to your bed, fix up the top with a pretty lamp, alarm clock, and a beautiful vase and no need to worry about where to put that glass of water when you go to bed.
Ready to Dive into Apartment Living?
When living in an apartment, sometimes you need to think outside the box.
Need a TV stand? Don't waste money on something that has no storage. Use that beautiful old dresser with drawers that you thought you wouldn't have room for and place the TV on top.
Now you've got a TV with space below for DVDs, CDs, and some books.
Are you ready to find a great apartment? Look no further because we've got you covered. Click here to find your next home.