Play Golf on a Course Laid Out by a Famous Course Designer for Free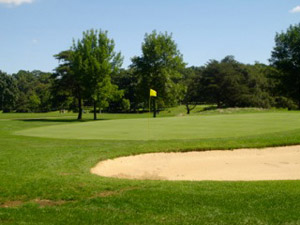 FREE Golf for Willow Creek Crossing Apartment Residents in Fort Wayne
Donald J Ross designed some of our most famous golf courses, like  Pinehurst No. 2, Aronimink Golf Club, Seminole Golf Club, Oak Hill, and Inverness Club.  How much do you think it would cost to be able to play a course designed by one of the game's best designers?
Well, if you live at Willow Creek Crossing Apartments, you can play a Don Ross designed golf course for free.
Here's the deal, if you are a Willow Creek resident over the age of 16, visit the Willow Creek office and get your monthly pass to the Don Ross Golf Club located off of South Calhoun St, just north of Tillman Road, about a four minute drive from Willow Creek Crossing.
Only the front nine of the course was actually designed by Don Ross in 1927.  Ross, who was born in Scotland, as was golf, moved to America early in his life, played in and won a lot of tournaments before he started designing courses.  More national championships have been played on Don Ross designed courses than any other designer.
If you already are a Willow Creek Crossing resident, what are you waiting for.  If you'd like to play free golf on a course designed by a famous golf course designer, then it's time to consider moving to Willow Creek Crossing Apartments, close to the airport, close to GM, and close to great golf.
Rose Clevenger