Second Arrest Made in Apartment Break In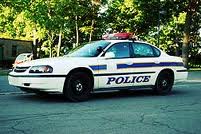 A second man has been arrested in a string of apartment burglaries that started last fall.
Corey L. Harris, 21,  of the 1000 block of McKinnie Avenue, hasn't been charged with committing the break ins, but rather with selling items taken during those crimes.
A second man, Devonte M. Hamlet, 20, of the 3500 block of Smith Street, was arrested a few weeks ago and charged with two break ins.
The arrests follow a period of several weeks where little or no crime has been reported at Fort Wayne area apartments.   Police urge residence to continue their vigilance.  If you see any suspicious activity, please report this immediately to the Fort Wayne Police.  If you notice any lights out in the parking lots or hallways, please report those right away to the Willow Creek Crossing management office.
Police are reportedly still looking for at least three others suspects related to the recent break ins.