Sport Bikes being Stolen in Fort Wayne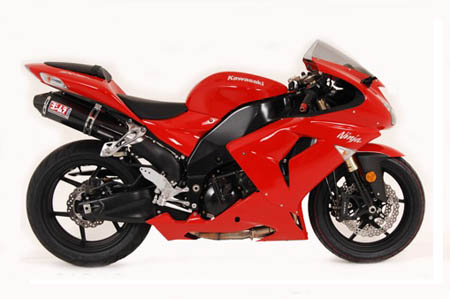 If you own a sport bike, also widely known as crotch rockets, made by Honda, Kawasaki, Suzuki or Yamaha, make sure it's fully secured at all times.  Fort Wayne Police are investigating a series of thefts of these types of bikes from both residential neighborhoods and apartment communities.
Victims also are telling police that at the time of the theft, fork locks or other locking devices were in place. These thefts are happening overnight, and police believe these units are being lifted or loaded into a vehicle or trailer. Police said no suspect information exists, though it is believed that the majority of these incidents are related.
Police advise owners to park their motorcycles in secure garages or in well-lit areas. And to buy a chain lock and secure your motorcycle to a fixed object or invest in an alarm system.
Anyone with information about this recent rash of motorcycle thefts is asked to contact Crime Stoppers at (260) 436-7867 (STOP) where a cash reward is possible for information received.  These incidents remain under investigation with the City of Fort Wayne Police Department and the Allen County Prosecuting Attorney's Office.