The 7 Best Appliances for Your Apartment Kitchen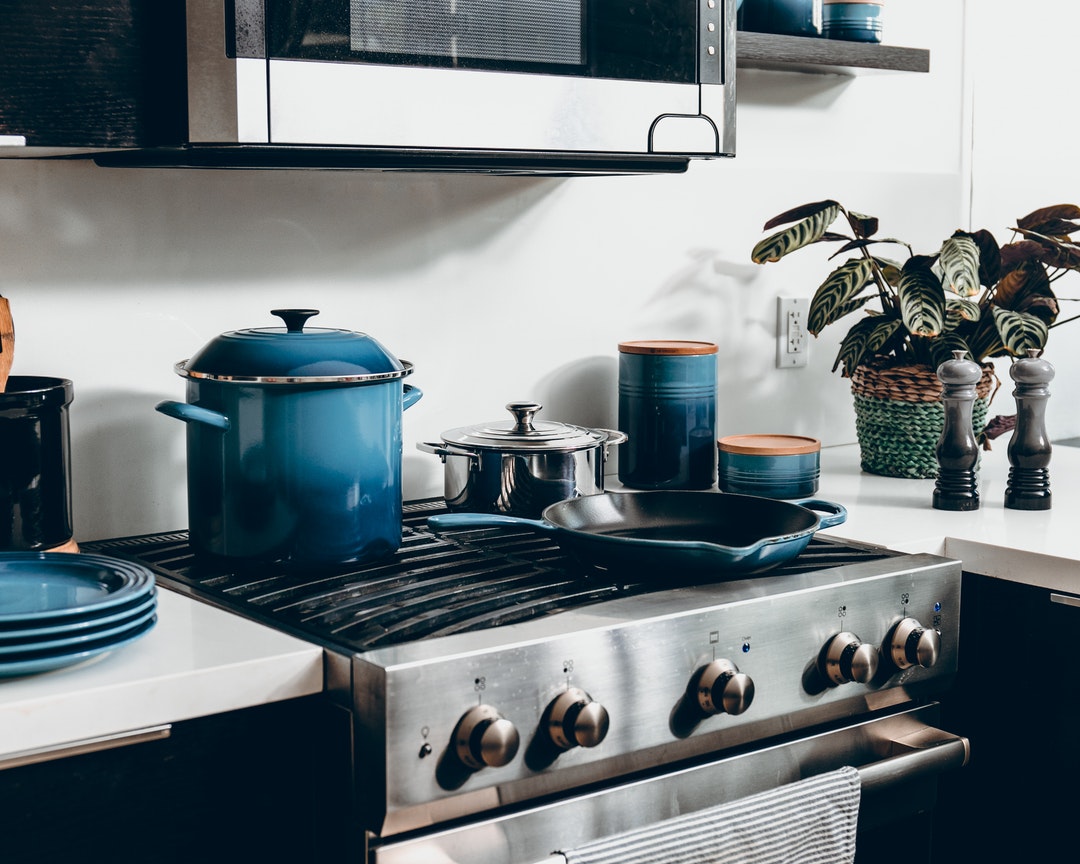 Do you love to cook but are worried about cluttering up your apartment kitchen with too many cooking gadgets? Apartment living means making the most out of your space. If you enjoy cooking, it's important to make sure that you have the right types of appliances to help you reach your foodie goals while keeping your space in mind.
Read on for a list of the seven best appliances for your apartment kitchen, so you can make the most out of every meal.
1. Coffee Maker
If you enjoy a hot cup of coffee in the morning, then a coffee maker should be number one on your list. Look for a coffee maker with several options and an automatic shutoff for safety. A slim design will help you make the most out of limited counter space.
2. Toaster and/or Toaster Oven
A toaster is a great choice for apartment life, but it only does one thing: make toast. Instead, opt for a toaster oven. Toaster ovens are multifunctional meaning you can use them to make much more than just toast! You can use them to make mini-pizzas, reheat leftovers, or even cook up some of your favorite recipes.
3. Try an Air Fryer for Your Apartment Kitchen
Trying to cut back on fried foods? If you adore the taste of fried food, but not all of the fat, give an air fryer a try. Not only are these cooking appliances safer, but they're awesome for all kinds of recipes, too from french fries and cauliflower wings to fried rice, meatballs, and even dessert!
4. Blender
Whether you're making healthy smoothies or mixing margaritas, every apartment kitchen needs a quality blender. Choose a larger blender that can hold a lot of liquid if you plan to make drinks for parties. This appliance is a must-have for awesome apartment life. Quickly blend up a delicious, healthy smoothie anytime or make some creamy sauces or soups!
5. Microwave
Many people prefer to use a microwave when they're doing apartment cooking, especially if they live alone. You don't have to use your microwave for everything, but it definitely comes in handy for lots of different applications from heating up leftovers or microwave dinners, making baked potatoes, or an easy microwave mug cake.
6. Stand Mixer
If you love to bake and make recipes from scratch, then you'll definitely want to add a stand mixer to your apartment kitchen. A mixer makes it easy to prepare all kinds of great foods from fresh bread and cookies to pizza dough.
7. Slow Cooker
From pot roast to beef stew, a slow cooker is an awesome small appliance to add to your kitchen setup. These handy appliances make it easy to create one-pot meals that you can enjoy for several days. With so many recipes to try, this is certainly one appliance you can't live without. Throw in your ingredients in the morning and you'll have an amazing after-work dinner ready to go when you get home!
Best Appliances For Your Apartment Kitchen
Keep these seven helpful appliances in mind so you'll have everything you need in your apartment kitchen to whip up some easy, delicious meals. Whether it's a new coffee maker, an air fryer, or a blender, the sky is the limit when it comes to apartment cooking.