New Year's Resolutions for Your Fort Wayne Apartment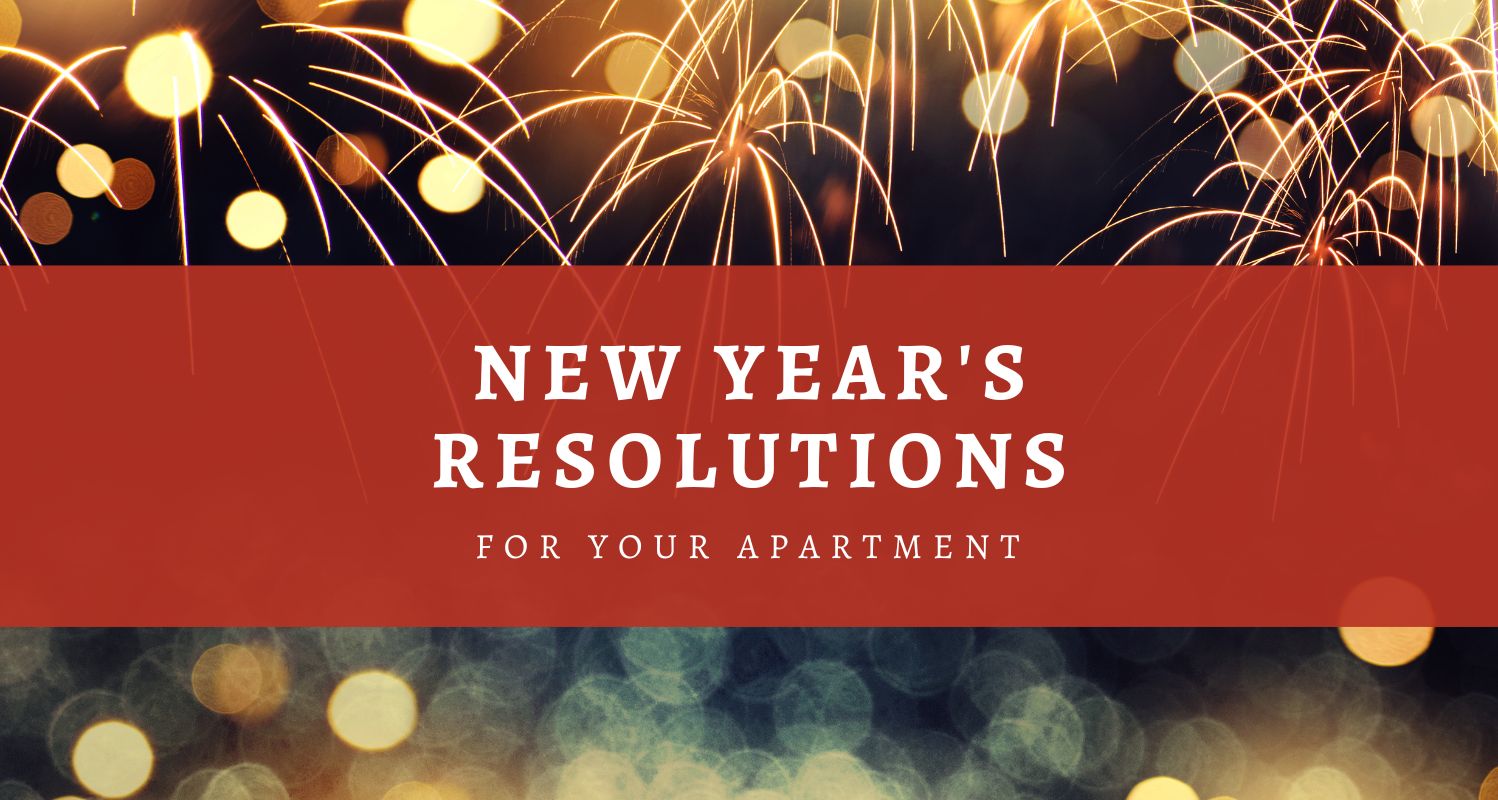 The new year is well underway. How are your 2022 New Year's resolutions coming along? Don't worry, we won't judge.
While you're making your resolutions to get fit, stop ordering out so often, and get out of debt, why not consider making some resolutions for your Fort Wayne apartment?
Not sure what that could mean? Keep reading for a few apartment-related New Year's resolution ideas.
Declutter
We know that you've been spending the winter hoarding and hibernating. Now that the new year is here, it's time to declutter and freshen up your space for 2022. Out with the old, in with the new.
Start with several boxes. You want a box for items that you'll keep, throw away, donate, and repair or repurpose. It's also helpful to have a "wrong room" box if your apartment has more than one room.
Go through all of your items room-by-room and determine whether or not they're still useful to you. You can try the Konmari method (does it spark joy?) or simply "feel it out."
Remember that every item should have a place. If something doesn't have a place, and you can't find a place for it, toss it in a box.
Deep Clean Everything
Once you've decluttered, it's time to deep clean. With everyone spending more time at home the past couple of years, our spaces could definitely benefit from a good deep cleaning. 
If you don't have a lot of spare time, hire a professional cleaner for the job. They come pre-equipped with everything that they need to get your apartment looking fresh and new. Or, ask a friend or family member to help out.
On the other hand, sometimes a good deep-cleaning session is a great weekend activity. 
Start an Indoor Workout Routine
If you're trying to get fit in 2022, you don't have to leave your apartment to do so. You can start a workout routine even with minimal space as long as you have the right motivation.
Look for helpful online resources. Many fitness "gurus" post videos on Youtube that are perfect for at-home exercisers even if they don't have equipment.
If you want some apartment-friendly workout gear, consider picking up space-saving options like a yoga mat, stackable dumbbells, and fitness bands.
Craft Your Indoor Garden
Indoor gardening is all the rage. Nothing beats being able to grow your own food. If you haven't already given it a try, 2022 is the best time to start. 
Gardening, even indoors, is great for your mental health. An indoor garden is also the perfect addition to any style of interior decor.
Growing herbs, lettuces, or microgreens will give your space a little greenery while supplying you with fresh, nutrient-rich foods to help nourish your body and work with your resolutions to eat healthier and get fit.
What Will You Do in Your Fort Wayne Apartment This Year?
These resolutions can make 2022 in your Fort Wayne apartment your best year yet. Which will you try? Whether you're getting fit, gardening, or getting your space as clean as possible, you'll start the year off on the right foot.
Are you looking for apartments in Fort Wayne, Indiana? At Willow Creek Crossing, we have what you're looking for. Check out our current apartments for rent and find your new home today.