Things to do in Fort Wayne in September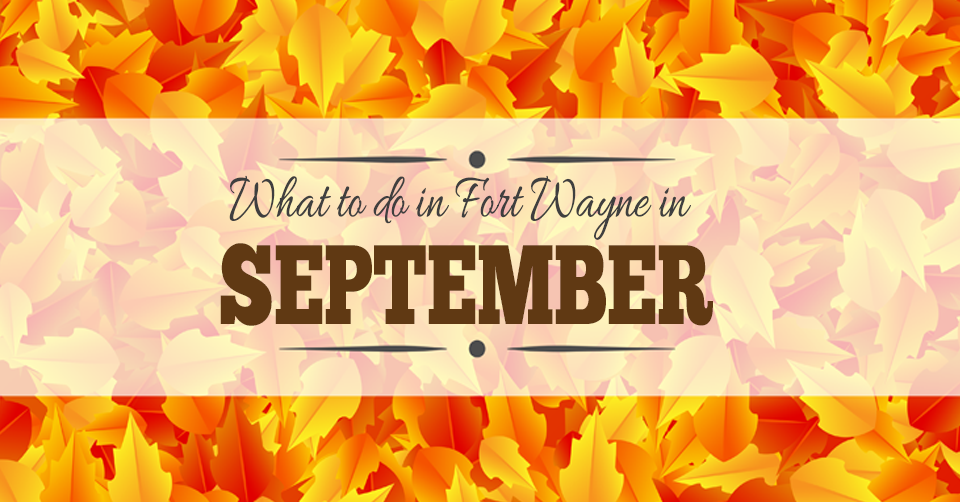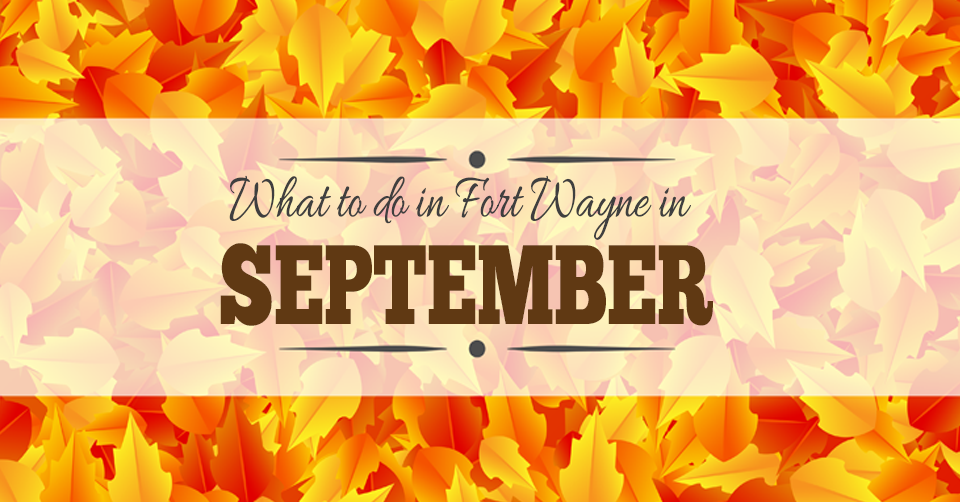 Fort Wayne: Things to do in September
Although September means that Summer is coming to a close and we'll be saying goodbye to the warm weather, swimming pools, flip flops, and other Summer Fun, just think of all the great things Fall brings. No more mosquitoes and a host of festivals and events. There always more going on in Fort Wayne than can be captured in one (fairly) succinct blog post. But here's a roundup of some of the cooler things going on in Fort Wayne, and nearby, that you should check out in September!
One of the locals' favorite events of the year: the annual Be a Tourist in Your Hometown is Sunday, September 13 from noon-5. Museums, the Courthouse and other interesting Downtown buildings are free and open to the public. Passport Books to have stamped as you work your way through the sights can be picked up at any Kroger or Old National Bank location.
The Foellinger-Freimann Botanical Conservatory is home to an Egyptian Pleasure Garden now through November 15. Reminiscent of the gardens of wealthy citizens of Egypt's New Kingdom period, the garden features "a pond with colorful fish and lotus flowers, shade trees, palms, and flower beds… fruit trees and grape vines added to the banquet table, while papyrus clustered at the water's edge. Visitors to our summer-into-fall garden can relax in the shade and admire a distant view of the pyramids."
The Fort Wayne Museum of Art hosts a Porch Party at Paradigm with Diane Groenert on September 10. "One of Fort Wayne's most beloved artists debuts her book of paintings of West Central homes, unofficial history, and information on the architectural styles and past owners of some of the most iconic homes in this treasured area of downtown Fort Wayne. Groenert will be selling and signing copies of her book that night, and we'll infuse the event with some favorite elements of West Central porch parties."
Escanaba in da Moonlight by Jeff Daniels will run at First Presbyterian Theater will run September 10 through 26th (see website for specific times). Describe as an "hilarious yet strangely moving tale. Daniels spins a mythic yarn that gives us plenty to laugh at (and a little something to think about) in this Super-Yooper Comedy inspired by life in Michigan's Upper Peninsula." Tickets for full-time students are free (see website for details).
September 19 & 20 is everyone's favorite fall festival, the 41st annual Johnny Appleseed Festival. Enjoy food, crafts, entertainment and more.
Nearby Fort Wayne
Visit Black Pine Animal Sanctuary in Albion. It's home to hundreds of exotic animals (ranging from lions to wolves to snakes and birds) that were raised in captivity before becoming homeless and being rescued by the Sanctuary.
The Bluffton Street Fair September 22-26 and the DeKalb County Free Fall Fair September 28 – October 3 bring parades, carnival rides, fair food, and something for the entire family.
Check out the annual Auburn-Cord Duesenberg Festival up in Auburn, IN runs Saturday, 8/29 through Sunday 9/6 and touts: "events for the entire family. Whether your interest are Classic Cars, swap meets, parades or antiques, we have a little of everything."
Whatever you choose to do — get out and enjoy September!