What to Do in Fort Wayne This Labor Day Weekend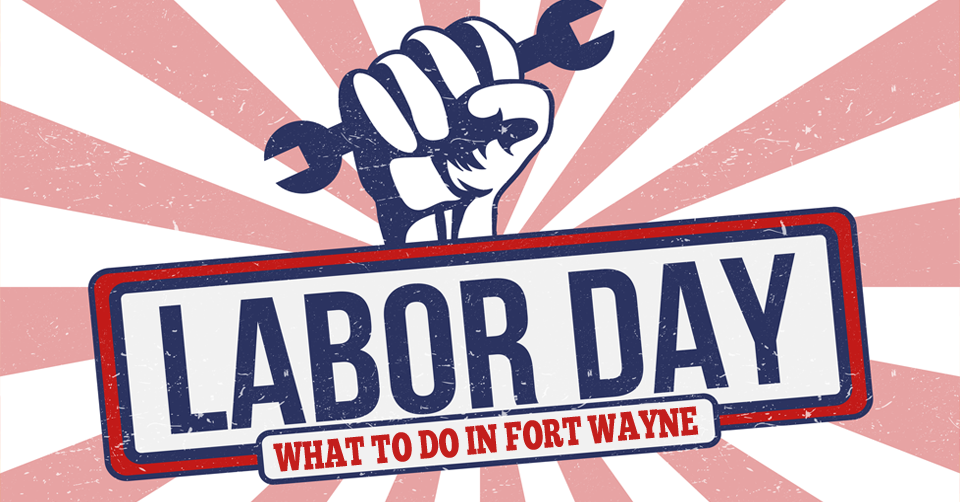 Labor Day Weekend Fun
This year Labor Day is Monday, September 7th. Hard to believe it's almost here isn't it? It doesn't have to mean the end of summer-type fun, though. There are lots of fun things going on over the weekend, so get out and about and enjoying that extra day off of work or school!
Friday
Singer/songwriter Don McLean will perform at the outdoor Foellinger Theatre at 7:30 pm on Friday the 4th. In case you didn't know, his 1971 hit "American Pie" "is one of the top selling singles in the history of American music".
Also on Friday, the Botanical Roots concert series at the Foellinger-Freimann Botanical Conservatory ends the summer series with feature act, John Nemeth (Memphis Blues) and local opener The Todd Harrold Band. Admission: $6/13 years and older, age 12 and under free. Doors open 7:30 p.m. for members; 7:45 for the public; Opening act at 8:30 p.m.
Saturday
Pick up goods for your weekend BBQ, and enjoy live music, at the Barr Street Market.
Or take the short drive over to the Roanoke Farmers Market. It's always fun for food, crafts, and music — plus shop the boutiques, go antiquing, and eat well at any of the town's restaurants.
Sunday
Trailblazers Kickoff! at Metea County Park, Sunday, September 6, 2:00 p.m. From the Allen Country Trailblazers Website: "Allen County has some incredible natural areas, parks and nature preserves perfect for hiking. All provide opportunities to enjoy the beauty of our natural environment, for  family fun and exercise, and to increase physical fitness. Cooperating agencies have assembled a list of 15 trails at various natural areas. Each trail is about 1 mile in length. Hikers who complete 10 of the listed trails receive a Trailblazers medallion."
All Weekend
The TinCaps are in town! They'll be playing the Bowling Green Hotrods on the 5th, 6th and 7th.
The Auburn-Cord Dusenburg Festival will be in full swing, with events for the whole family.
Cool down this weekend in one of Willow Creek Crossing Apartments swimming pools.
However you choose to spend it, we hope you have a safe and fun Labor Day Weekend!