Top 10 Dog Breeds for Apartment Living (Some Will Surprise You!)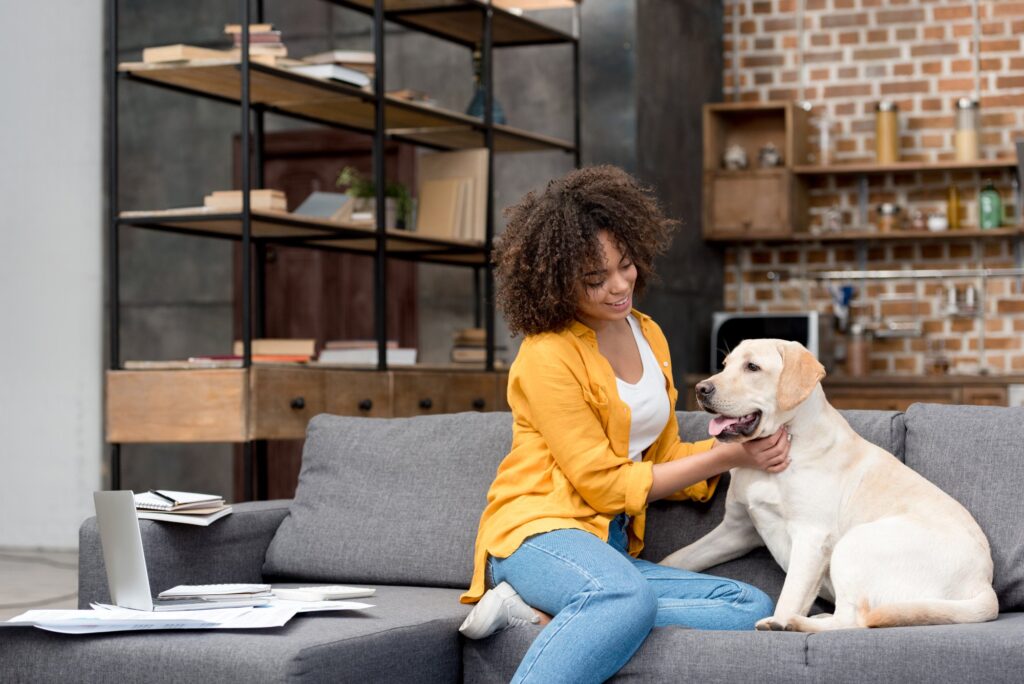 An estimated 36.5% of Americans own dogs. If you're an apartment dweller, though, you might think that dog ownership is something you have to back-burner for the next stage in life.
But fear not! Plenty of people live with dogs in apartments. Keep reading below and we'll show you the Top 10 Breeds for apartment living.
It Comes with Responsibilities
Getting caught up in the excitement of a new pet can be intoxicating. But this decision does come with necessary "adulting" requirements.
First, you need to understand that owning a dog in an apartment presents financial liability, as you don't own your home. Make sure you determine how conducive your apartment is for housing a dog. Here are some basics:
Are you willing to walk them one or two times a day?
How close is the specified dog area?
Consider being on the first floor to make walks easier on you and them.
Designate an area in your apartment for the dog to play and chew bones.
Cleaning up after your dog doodies is your duty!
Now for the Top 10 (in no specific order).
Small to Midsized
Bichon Frise
These affectionate fluff balls love everyone and love being around everyone. They clock in around 15 lbs and are playful and fun. Not to mention their low-shedding coat will keep the hair to a minimum.
French Bulldog
Welcome to the Millennial Instagram pooch of choice. These photogenic pals need to be walked at least once a day and are very trainable. They're affectionate with kids and people and have Moderate shedding. Plus, they don't bark much!
Greyhounds
A retired racer might seem rather large but, in reality, they curl up just like a cat. These docile retirees enjoy lazy days lounging around, assuming they get their daily dose of unleashed activity to strut their stuff. You'll love their gentle demeanor and your guests might not even notice their presence.
King Charles Cavalier
Small and gentle, with an upbeat personality, Cavs are the quintessential lap dog. They bond very closely with their owners and maintain a quiet disposition. Regular brushing will keep that beautiful silky coat on point too!
Shih-Tzu
Shih-Tzu's are possibly the best apartment dog. Their cheerful, goofy demeanor enjoys the company of others and loves to play. They don't shed and are just as content to wait on you at home as they are joining you on an outing.
Basenji
Perfect for having neighbors, the Basenji is a barkless dog that only grows to about 18″ tall. They have low to moderate activity levels but are very smart. So be prepared, they'll require lots of your attention.
Large Dogs in Apartments
Don't be afraid of their size. These homebodies will make a welcome addition to your square footage… just be sure to check with your apartment community first to make sure that big dogs are welcome.
Great Danes
The "gentle giants" of the dog world, Great Danes are highly trainable and love being in your company. They vibe well with other animals and require a surprisingly small space to curl up in.
St Bernards
These are the more active of the larger breeds. They desire more exercise and two walks a day should do it. They're not fond of summer, though, so keep that in mind.
Newfoundland
Calm and willing to please, Newfoundlands will stay indoors with you as long as you want. They don't need much exercise but be mindful that they don't mix well with stairs.
Great Pyrenees
Originally bred to protect flocks, Pyrenees might be wary of strangers so you'll feel very safe. A bit of socialization early on will help weed out aggression but keep in mind that these guys can hear ANY unwanted guest, even above your stereo or tv.
Find the Right Fit
Do your research and make the determination for your lifestyle and apartment situation. Having dogs in apartments is a welcome enhancement for your life and you'll love the year's companionship they bring. And remember, before moving in with your furry friend or adopting a new one, always check your apartment community guidelines and breed restriction list.
Tour our community to see if you can picture you and your pup living here!