What's Going on in Fort Wayne this May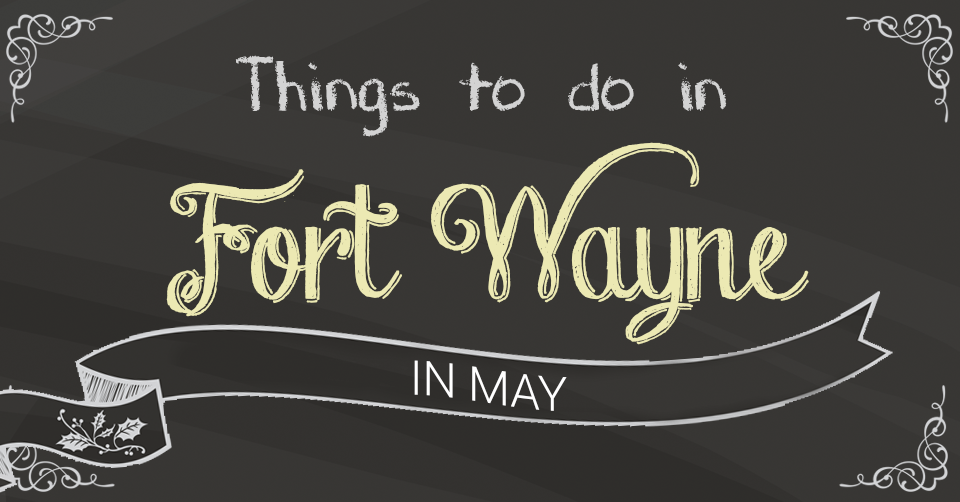 Fort Wayne Things to Do in May
All over Fort Wayne, there's always a lot going on! For May we're highlighting a few things that will finally get you out enjoying some nice weather — and won't require you to venture too far from our Willow Creek Crossing Apartments community.
Apartment Resident Garage Sale
Pick up some great new items for you and your apartment from other Willow Creek Crossing Apartment residents at the WCC Resident Garage Sale Saturday, May 2nd from 8:30am-2:00pm.
Stop by the Clubhouse for coffee, donuts, and a great bargain on everything from a new Shark vacuum & steam mop, decorative artwork and accessories, books, jewelry, kid's & baby clothes, women's clothes, golf balls, weight loss & exercise items, collector train items, homemade bath soaps & candles, Christmas decorations, & much more.
The public is welcome, so bring your family and friends for a great day of bargain hunting.
Free Golf for Apartment Residents
Did you know that Willow Creek Crossing Apartments residents can golf for free at the Donald Ross Golf Club? Did you also know that Donald Ross was a Scotsman who came to the US to design golf courses in the early 1900s and that he designed over 413 courses including Pinehurst No. 2 in North Carolina, Seminole in Florida, and Oakland Hills in Detroit (the site of the 1996 U.S. Open)? AND, in 1927 Ross designed this course for Fort Wayne and is a real gem of a place to play. It's now open for the season and is conveniently located at 7102 S. Calhoun Street.
Shake off that cabin fever and take advantage of our free golf membership! Residents 16 and older can golf for free at the Donald Ross golf course just minutes from Willow Crek Crossing Apartments. Stop in to the leasing office today to pick up your monthly golf pass.
Kickstart Fort Wayne
May is Kickstart Fort Wayne month! A whole month of events celebrating bikes, the arts and music! It launches with a "Trek the Trails" event at nearby Rockhill Park on May 6. They have fun things they have planned all month including:
Spring Trolley rides Downtown
Fairy Tale Fest
Appleseed Comic Con
"Trike the Trails" tricycle race for kids
and more!
Sol Fest
Get out and enjoy the great weather this weekend and celebrate the sun with a full weekend of live bands, activities, hikes, hayrides, vendor booths, beer garden, food, and more at Sol Fest. Sol Fest runs both Saturday, May 2nd and Sunday, May 3rd from noon-7pm.
Fort Wayne Zoo
The world-famous Fort Wayne Children's Zoo opened April 25. Check out their calendar for all of the fun events coming up. May will offer up lots of recurring programs like Feed the Sea Lions, as well as Wild Wednesdays (the Zoo stays open until 8PM)
and Family Wild Nights: Sleep With the Sharks (yikes!)
Fort Wayne Baseball
Our beloved Fort Wayne Tincaps are going strong! Check out May's schedule then head over and cheer them on as they take on the dreaded Lansing Lugnuts (among others)!
Enjoy the beautiful month of May! And, make plans to check back here at the end of the month for news about fun Fort Wayne activities for June!