5 Easy DIY Apartment Decor Hacks Anybody Can Do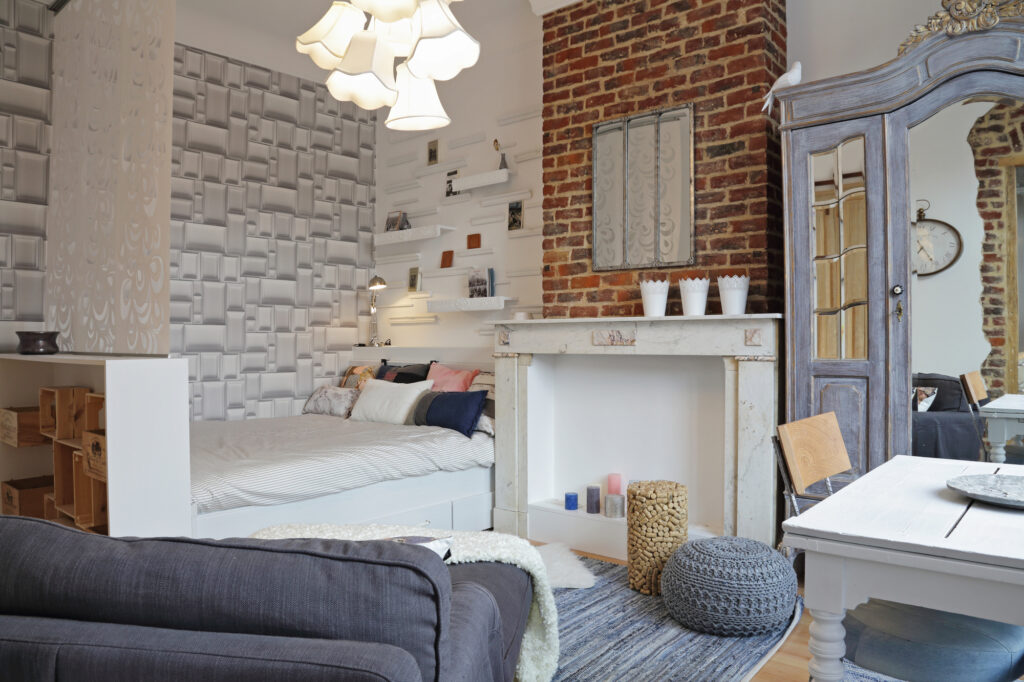 Updating your apartment's look doesn't have to break the bank. Once you have all your apartment essentials, you'll want to make the place feel like your space. Decorating is one of the best ways to make your new apartment feel like home.
With these DIY apartment decor tips, you can transform your apartment on the cheap.
1. Washi Tape Wall Decor
Washi tape is the secret behind a number of different decor possibilities, but our favorite is using it to decorate a wall. You can create chic minimalist wall art using black, or get creative with the many colors and patterns available. You can also apply the tape right to the wall. Large-scale patterns, like a geometric design covering an entire wall, can make a big impact. And the best part? Washi tape peels off easily without taking any of the paint with it. You can redecorate your walls without breaking your rental agreement.
2. Cute Teacup Succulents
There's a reason succulents are so popular! They're low-maintenance, thrive in tons of different conditions, and look super cute. Usually, people get them in pots or terrariums, but changing up the pot can really change the aesthetic. Try repotting your succulent into an old china teacup.You can usually find some at thrift stores for cheap. Pick one with a pattern that matches your color scheme. Just make sure to put a layer of stones below the soil for drainage, and don't overwater your succulent.
3. Spray Paint Your Storage Jars
You can easily make stylish storage jars for all your kitchen essentials. Save the glass jars when you finish things like jam or pasta sauce. Look for ones are about the size you need to store things like sugar, coffee, and flour. Give them a very thorough cleaning. Then, spray paint them! Get creative with the color scheme. You could go all black for a more modern look. Or paint them white, with a different color for each of the lids. These painted jars will add a decorative accent to your kitchen while also conveniently keeping your most important cooking supplies within arms reach.
Only spray paint the outside of the jars. Paint and food shouldn't mix.
4. Liven Up a Statement Piece
Thrift stores and garage sales can be treasure troves for quirky, unique furniture. Getting yourself something unique and functional can add a lot to the feel of your room. Usually, these old pieces just require some TLC to look as good as new! Usually, a new coat of paint is all you need. A bold color on an old-style piece of furniture creates a really cool look that is at once classic and modern.
For example, painting an old coat rack and adding some embellishments can liven up your entryway, plus add some useful hooks.
5. Hang Paper Flags
Paper decor has a lot of upsides for DIY apartment decor projects. It's cheap, easy to use, and weighs virtually nothing when you go to hang it. Buy some scrapbook or origami paper with interesting patterns. Then, cut them into long triangular flags. String these up with twine and affix it non-permanently to your wall.
Wrapping Up: Using DIY Apartment Decor Hacks
These are five super easy DIY apartment decor projects you can do on the cheap. With a bit of time and effort, you can have your apartment looking great in a way that won't break your rental agreement.
Want more tips for apartment living? Subscribe to our blog.