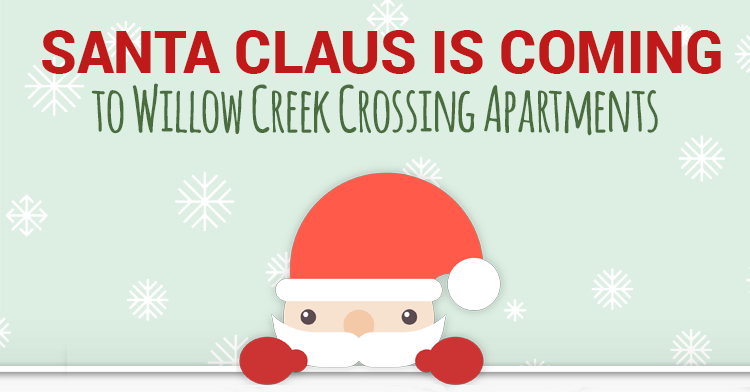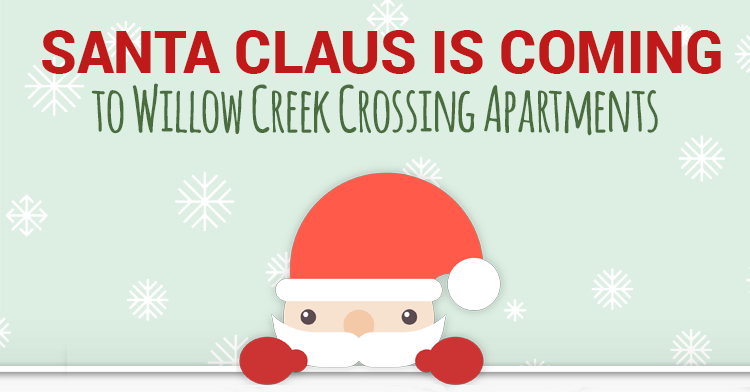 Santa Claus is coming to town and making a stop at Willow Creek Crossing Apartments to visit all of our nice residents.
Where: The Clubhouse
When: Wednesday, December 13th, 2017
Time: 5:30-7:00 P.M.
Come out to the Clubhouse on Wednesday for treats for the kids and adults too! (must be 21+ and have photo ID). Bring a camera to take your picture with Santa!
Bring a donation for the Community Harvest Food Bank for admission!
Items for the Community Harvest Food Bank could include:
boxed potatoes
canned cream soup
macaroni & cheese
canned pumpkin
crust mix
cereal
chunky soups
peanut butter
gravy mix
canned meats/tuna
canned vegetables
pasta & pasta sauces
canned fruit
boxed cake mixes
cake frostings
We look forward to seeing all of our residents at our Resident Christmas Party!