6 of the Best Restaurants in Fort Wayne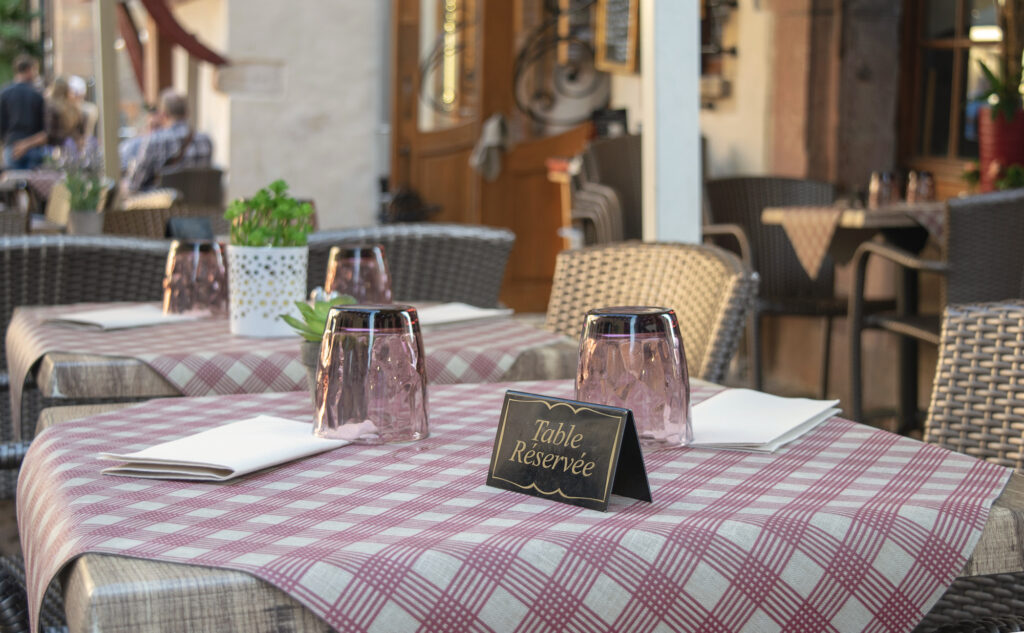 Whether you're new to the Fort Wayne area or you've lived here a lifetime, finding great restaurants is easy. Our list of the best restaurants in Fort Wayne is full of amazing local and eateries to enjoy a delicious meal or try something new.
Read on for a list of six of the best restaurants in Fort Wayne, Indiana so you can discover your new favorite.
1. Club Soda
Club Soda is a Fort Wayne staple, with over 15 years in business and counting. This downtown restaurant is a perfect spot if you're into jazz music and sipping on cocktails.
The restaurant offers both indoor and outdoor seating and it's located on E. Superior Street. Famous for its amazing steaks, this is one of the best restaurants in Fort Wayne if you enjoy music, mingling, and a hearty meal.
2. Bird & Cleaver
For those who love craft cocktails, cute atmosphere, and some of the best locally crafted food in town,  you have to check out Bird & Cleaver! This awesome restaurant offers located in a converted house on Wells Street is a favorite for brunch, date night, girl's night out, or any occasion.
Choose from an assortment of dishes including the B+C Party Melt featuring a Wood Farms beef patty (sub a Beyond Burger patty if you're meat-free), Nashville Hot Seitan, or Granny Pasta. One of their most popular menu items is their fondue with crusty bread and seasonal vegetables. You'd never even know it wasn't made with cheese!
3. Paula's on Main
Seafood fans will love the menu at Paula's on Main. Offering lobster, chowder, oyster on the half shell, and lots more, this restaurant is perfect for anyone who craves a fresh seafood dish.
The restaurant also features a fresh seafood market where you can take your favorite selections home. It's open for lunch Monday through Friday, and dinner hours are Monday through Saturday from 5:00 p.m. to 10:00 p.m.
4. Proximo
If you appreciate a great Latin dish, Proximo is the place to be. The restaurant serves breakfast, lunch, and dinner, and its downtown location makes it a great spot for workers and visitors alike.
Explore the menu at Proximo including delicious maple pancakes and their salmon succotash for dinner. If you enjoy experimental Latin-themed dishes, Proximo is an excellent choice.
5. Three Fires Pizza
There's nothing as comforting as a great pizza and some beer, so check out Three Fires Pizza. Located in southwest Fort Wayne, this casual restaurant is great for meeting with friends or colleagues.
Enjoy delicious pizza, pasta, and fresh salads along with your choice of beer. They even have great vegan pizza options including the Vegan Thai Pizza!
6. Tolon
Experience incredible farm to table dishes at Tolon, which is the first restaurant of its kind in Fort Wayne. The chef creates unique dishes that use only the best local, seasonal ingredients.
Located in historic downtown Fort Wayne, Tolon is a perfect place to try something new. The fresh food comes from local farms, which means you'll always get unique meals that are crafted with care.
6. Savery Vegan Grill
Who said that the best restaurants in Fort Wayne needed to serve meat? Savery Vegan Grill proves that vegan food is more than salads and can be extremely delicious! From wings, burgers, coney dogs, loaded fries, and some of the best breakfast in town, Savery Vegan Grill is American junk food at its best!
Best Restaurants in Fort Wayne
From pizza and seafood to vegan fare, there are plenty of amazing restaurants in Fort Wayne to experience. Explore all of the great restaurants that Fort Wayne has to offer just outside your apartment.