8 Fall Cleaning Tasks to Prepare Your Apartments for the Season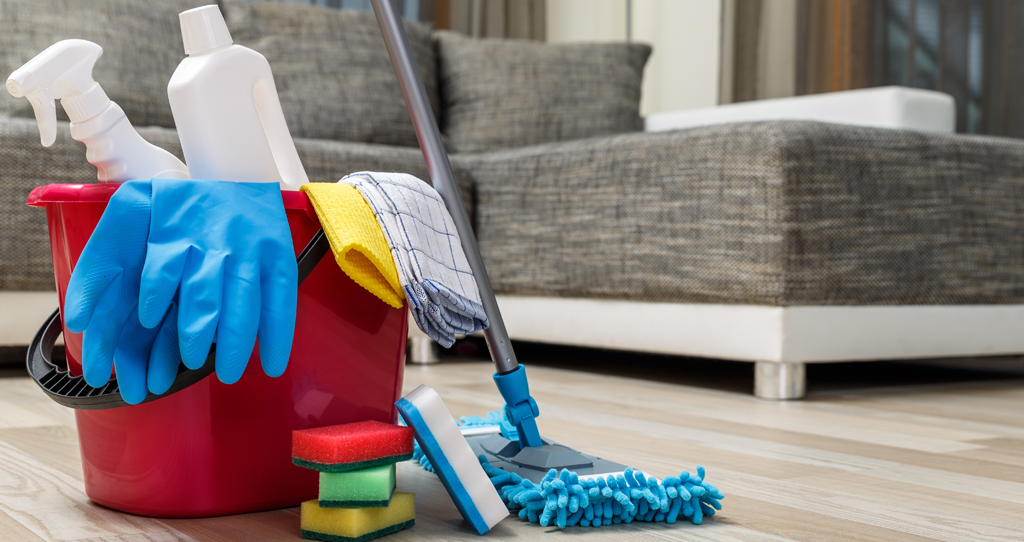 When was the last time you cleaned out your fridge or inside your microwave? If you don't know the answer, it's time for a little fall cleaning. To help you prepare, we've rounded up eight apartment-keeping tips to help make fall cleaning a breeze and get your apartment fresh for fall.
1. Create a Fall Cleaning Checklist
The first thing you should do before you start cleaning your apartment is to make a checklist. Write down everything you'd like to accomplish so you can check it off when you're done. Anything you think of along the way can be added as you go.
Now is the time to write down all those cleaning projects you've been putting off. It's extra gratifying when you can mark something as done.
2. Do a Fall Cleanse
Fall is a great time to cleanse and purge! Go through all your closets and drawers and donate or toss anything you're not using anymore. You'll be amazed at how much extra space you find.
3. Seasonal Cleaning Clothes Rotation
Things are about to get chilly in Indiana. If space is tight, put away and store all your summer clothing. You can put bathing suits, tank tops, and shorts in vacuum bags under your bed.
Bring out your warm bedding and give your winter coats and accessories a wash. Create space by your front door to store hats, gloves, and mittens. Consider adding a coat rack or hall tree if you don't have one.
4. Take Stock of Your Cleaning Supplies
With everything going on in the world, you may be using more cleaning supplies than usual. Take stock and see what you're missing. Re-group and stock up for winter.
5. Clean Out Your Fridge and Appliances
It's a good idea to clean out your refrigerator at least every season. Go through and check expiration dates. Take everything out and wash your shelves and drawers.
Give your microwave and oven a good cleaning as well. Don't forget your burners and stovetop.
6. Wash Those Windows
Sunlight gets dimmer in the fall and winter. Give your windows a fresh clean so you can maximize sunny days.
Use plenty of window cleaner, microfiber cloth, or paper towels, and get washing. Do the same on your mirrors as well.
7. Dust Your Vents
In the fall and winter, you'll be using your heat again. Fall is the perfect time to clean your vents.
You can use a duster or a damp cloth. Don't forget your returns as well.
8. Clean Under Your Furniture
It's easy to skip vacuuming or sweeping under your furniture on a daily basis. When it's time for a fall deep clean, move your furniture and rugs so you can clean underneath.
The Best Fall Cleaning Tips
We've all been spending a little more time at home these days. With autumn in full swing, it's time for a good fall cleaning. Follow these cleaning tips and your apartment will be ready for the season.
Are you looking for a new apartment in Fort Wayne? You've come to the right place. Fill out the contact form here to get in touch with a leasing professional.