Apartment Hunting? The 8 Most Important Questions to Ask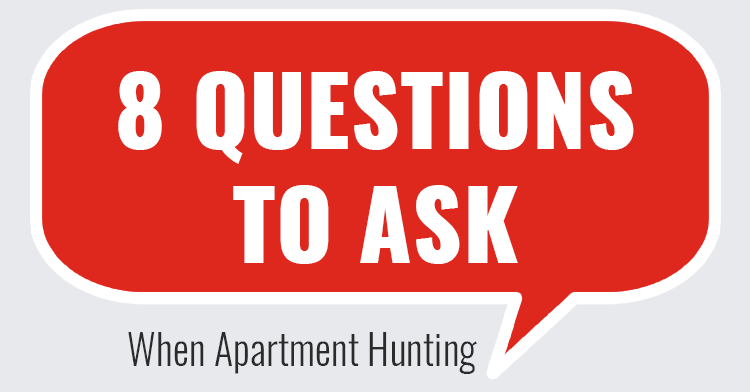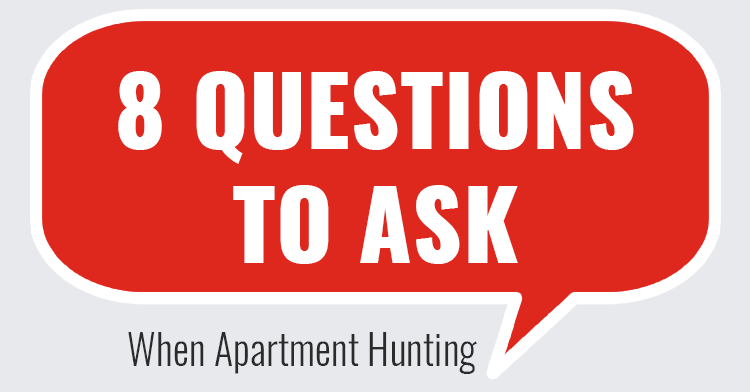 You love the location and the apartment layout and the helpful office staff. Great! But don't forget these essential questions to ask when looking for an apartment. The answers will guarantee that your new apartment is the perfect place to call home.
Questions to Ask When Looking for an Apartment
What are the financial specifics?
Beyond the monthly rent, which utilities do you pay for and how much do they run per month. Is a security deposit and/or first month's rent required up front? What is the fee for a late rent payment? What are the charges if you need to get out of the lease early? Does rent go up every year (and by how much)?
What is the pet policy?
If you have a pet, make sure that it is a pet-friendly apartment community and that you know any about any deposits, fees and policies about the animal's behavior (in the apartment and around the grounds). Make sure your breed is not on a restricted breeds list. If you don't have a pet now, you may decide to get one eventually — it's a good idea to know the policy before you "accidentally" end up with a puppy from the animal shelter adoption day.
What is the parking situation?
Do you have an assigned spot or is it first-come, first-served? How many guest spots are there and where are they located?
How are repairs handled?
Who should you contact for routine repairs? Is there an emergency maintenance number? What do they consider an "emergency" repair?
What are the apartment community's security features?
Ask about unit-specific features (like deadbolts, security systems, etc.) and community-wide features (like nighttime lighting or police patrol).
Is there storage available?
Is storage included as part of your apartment? Or are there garages or storage units available on site?
Is the location convenient?
How close is the apartment community to major thoroughfares? Grocery stores and other shopping? Dining and entertainment? Your job? Your friends?
What amenities are offered?
Does the community have a fitness center, swimming pools, playground, a community clubhouse, or other amenities? Are there planned resident activities?
The initial feel you get for an apartment is important, of course. But keep this list of questions handy to make sure you don't forget to ask an important question before you've signed all the paperwork. Happy apartment hunting!