Get Ready for These Fabulous DIY Holiday Decor Ideas for Apartments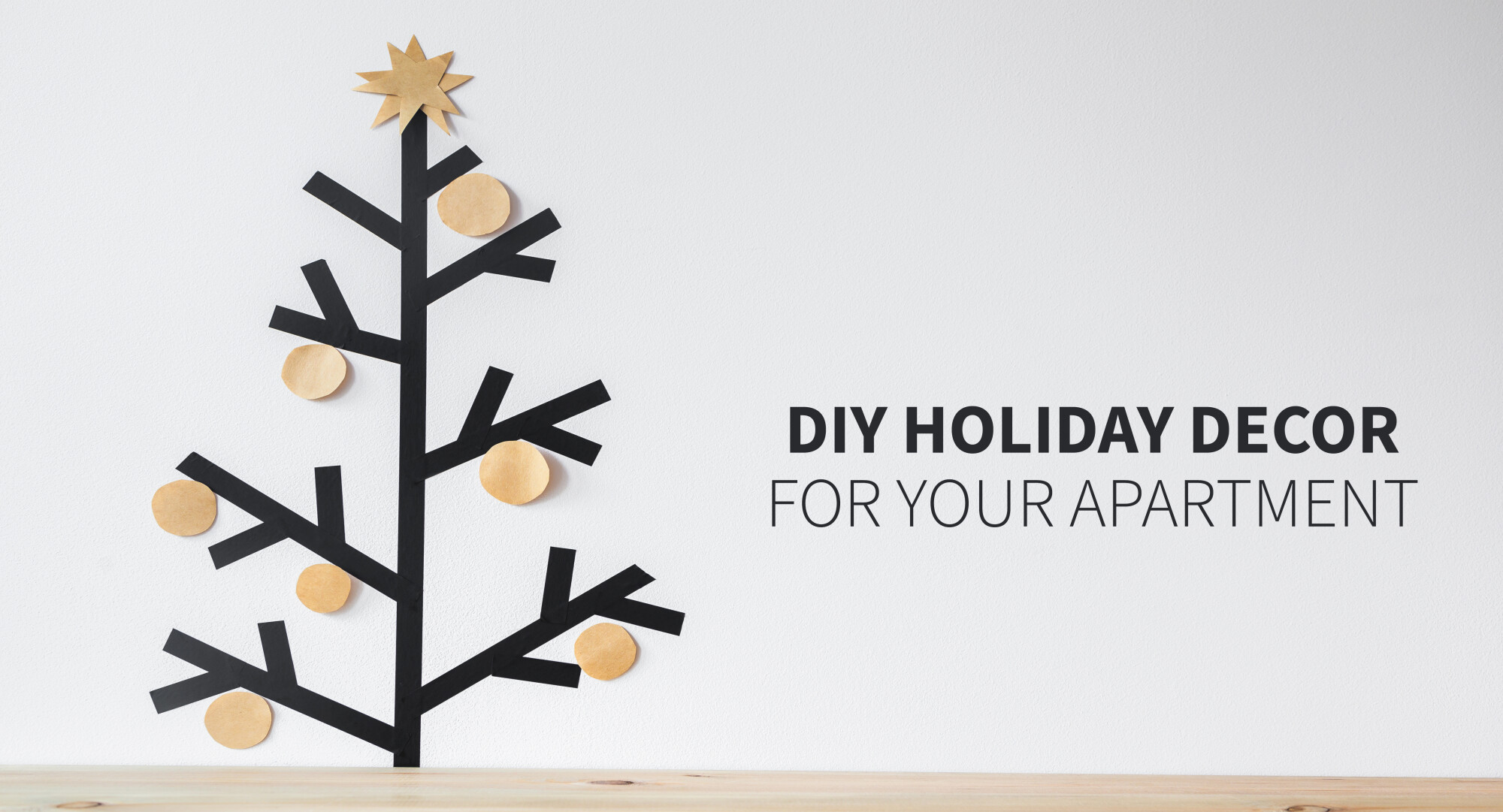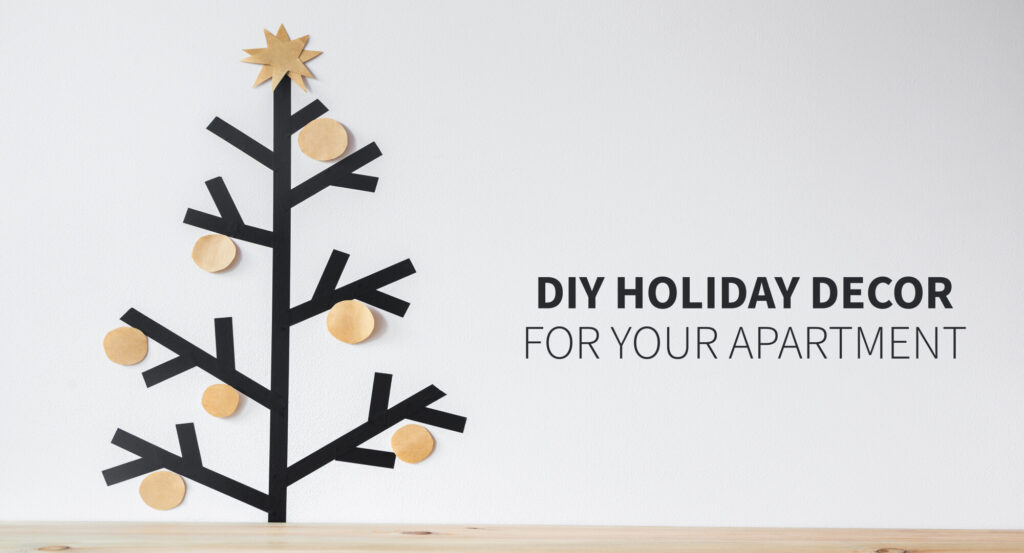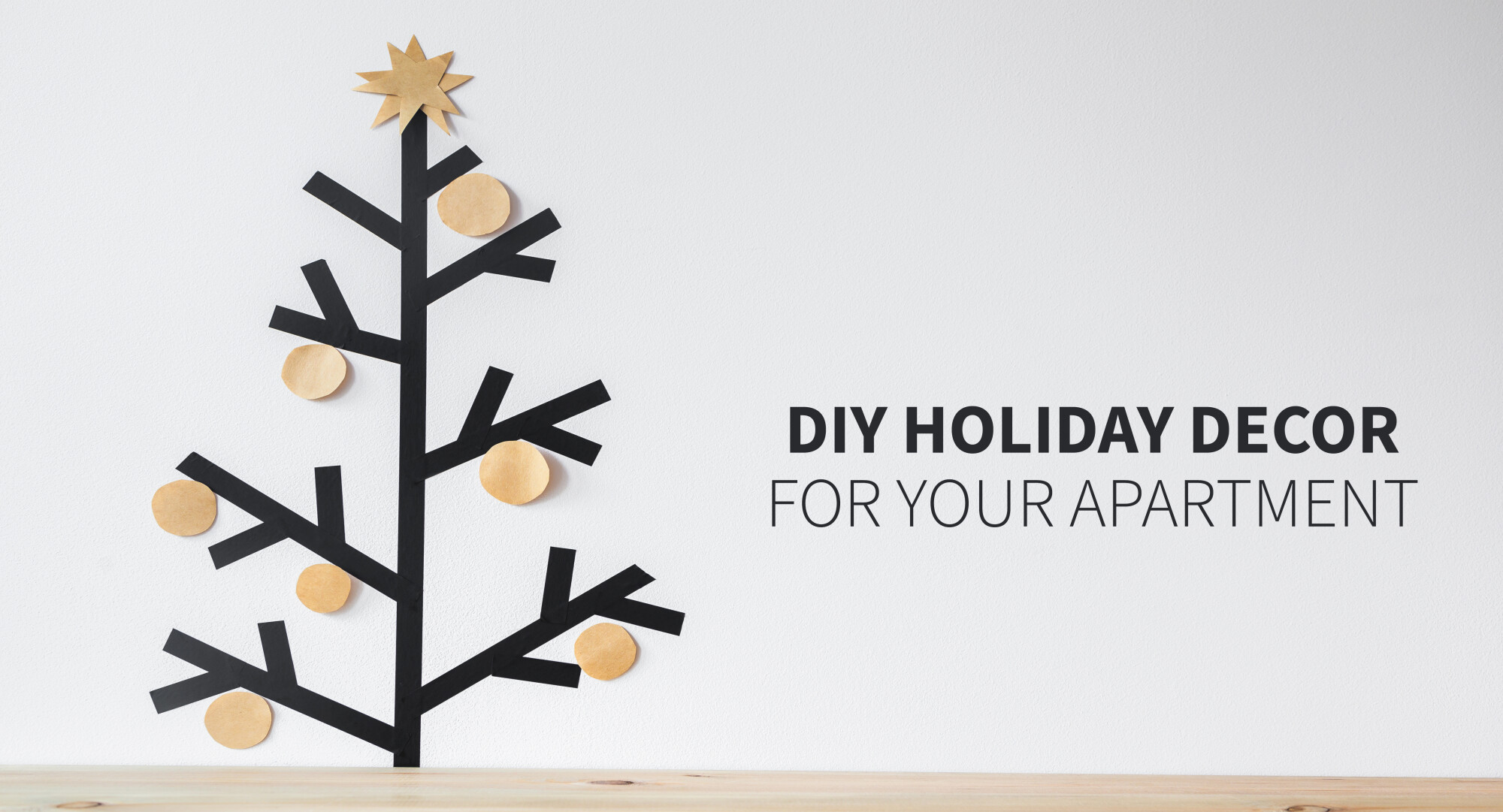 Are you wondering how you can decorate your apartment this holiday season? Whether decorating your apartment for Hanukkah, Christmas, Kwanzaa, or the new year, DIY holiday decor is a great way to get in the holiday spirit without spending a lot of money.
For some awesome DIY holiday decor ideas, keep reading. These decor ideas are both easy to make and will make your apartment look like the dreamy winter wonderland that you desire.
1. Get Creative with a Christmas Tree Alternative
Many apartment communities don't allow live Christmas trees due to fire hazards but don't worry, there are plenty of alternatives you can make that don't take up space. For example, you can make decor that is easy to remove by decorating an empty wall with washi tape. You can make an outline of a tree using the tape and then add baker's twine to string lights and hang ornaments within your tree wall decor.
You can also use the tape to create paper ornaments. This is a great way to mimic a tree in your place but is a space-saving option.
2. Keep the Scents of the Holiday Season
If the above tree option looks great visually, but you're missing the scent of fresh cute evergreen, there are safe saving solutions for this as well.
Visit your local Christmas tree vendor and ask them for their leftover tree clippings. You can then create a tabletop decoration using the clippings by arranging them in a vase or a pitcher. You can decorate your clippings with miniature ornaments on the branches that are sturdiest.
This will allow you to save space, obey the fire code, and still enjoy the appearance and scent of an evergreen tree. You may even consider adding miniature size gifts under the branches.
3. Deck Out Your Fixtures and Furniture
If you don't have the room to add additional items, a great way to decorate while saving space is to decorate the furniture and fixings you already have. For example, you can decorate with overhead details.
You can create a chandelier-like appearance by using ribbon or string to tie faux-snow dusted pinecones to your overhead light fixtures. This is a great way to utilize verticle space and surround your apartment in holiday cheer.
Another great piece of furniture to dress up are your dining chairs. You can wrap basic chairs up with a fabric or ribbon sash and gathering it in the back like a holiday bow. You can add greenery as well as an ornament or two by using a hot glue gun to adhere these pieces to the bow.
4. Light the Way
Celebrating Hanukkah or Kwanzaa? Decorate tables, countertops or the top of your TV stand with your menorah or kinara. You can even make your own using small cups with votive candles. Just make sure to keep candles away from flammable items.
DIY Holiday Decor Fit for Apartments
While an apartment may mean you have a smaller space to decorate, it doesn't mean that you can't decorate for the holidays. Try some of these awesome DIY holiday decor ideas that are perfect for apartments with their emphasis on space-saving. Deck your halls and have fun creating these awesome decor ideas.