Great Fort Wayne Events in June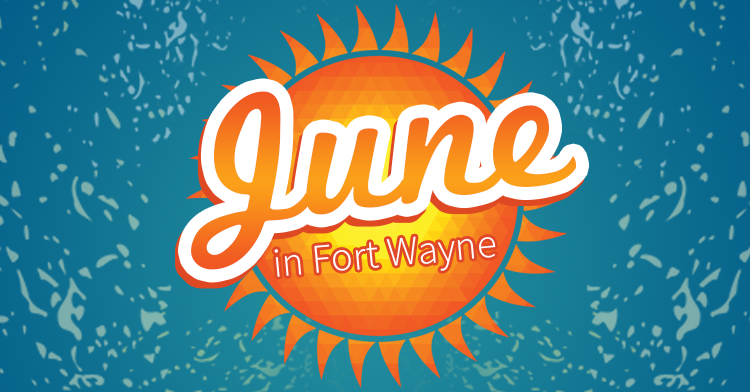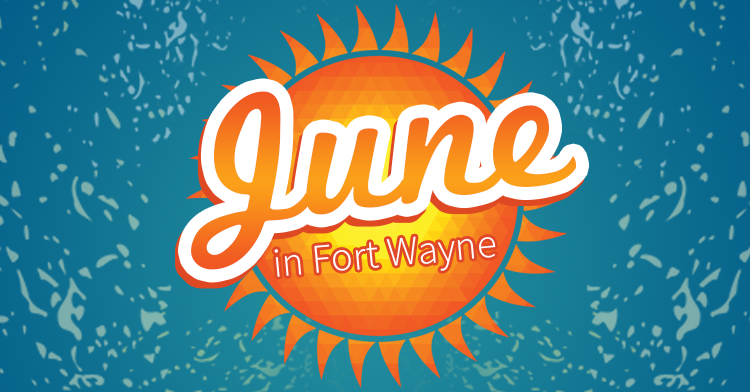 June means time to have some outdoor fun! And what makes enjoying the outdoors even better? Great events like these right here in Fort Wayne!
Music and Food
Lunch on the Plaza kicks off June 2nd. It will be held at Freimann Square this year. Enjoy food some of Fort Wayne's finest food trucks while listening to music from area bands.
If you aren't familiar with the ever-growing number of fantastic food trucks tooling around town, check out the Facebook page for Fort Wayne Food Trucks. You can also download the Dash n' Dine app. It "dishes up heaping helpings of information about local food trucks, in real time. Use the app to find out where your favorite truck is right now, and how to get to it. Browse the menu of every food truck in town and follow your favorites. Check the calendar to see who's going to be where and when."
You can enjoy those food trucks, plus live music, PLUS wine at 2EEs Winery's Fridays' and Saturdays for' "Uncorked".
Experience outdoor live music at Jefferson Pointe's Friday Nites Live which begins June 3rd with the Junkyard Band.
Festivals
June 5-12, head down to Headwater's Park for Germanfest and celebrate everything that makes the German culture great – food, beer, music, friends, and fun!
Musicians and non-musicians alike will love Sweetwater's GearFest on June 17 & 18. This free event boasts exciting days of deals, free workshops, gear demos, giveaways, and more!
Buskerfest returns to downtown on Saturday, June 25 at the intersection of Wayne Street and  Calhoun Street. Sponsored by the Downtown Improvement District, it will feature exciting street performers including musicians, clowns, mimes, magicians, fire breathers, and more all in a family-friendly atmosphere. Best of all, it's free admission!
Farmer's Markets
Also, Fort Wayne's farmers markets are finally in full swing!
The YLNI Market (aka the "Barr Street Market")  can be found every Saturday at 302 East Berry St., Fort Wayne. Purchase locally-grown fruits and veggies as well as plants, baked goods, crafts and more!
The West Main Street Farmers Market will be open Friday evenings from 3-8PM. "Expect early Spring produce, breads, sweets, amish baked goods, jams, soaps, lots of plants and flowers, crafts, artisan jewelry and more" at 1936 West Main Street.
On Saturdays 7am – 1pm the South Side Farmers Market operated by the Allen County Ag. Producers "provides high-quality, locally-grown fruits and vegetables to the people of Fort Wayne and surrounding areas. There is a rich history at the market, and in 2001 it received a  local historic  designation. There are 100 stands in the "h" shaped building, with some being operated by families that have sold  at the market for generations."
Enjoy June and the start of Summer with great weather, good food, and fun music!