Halloween Events in Fort Wayne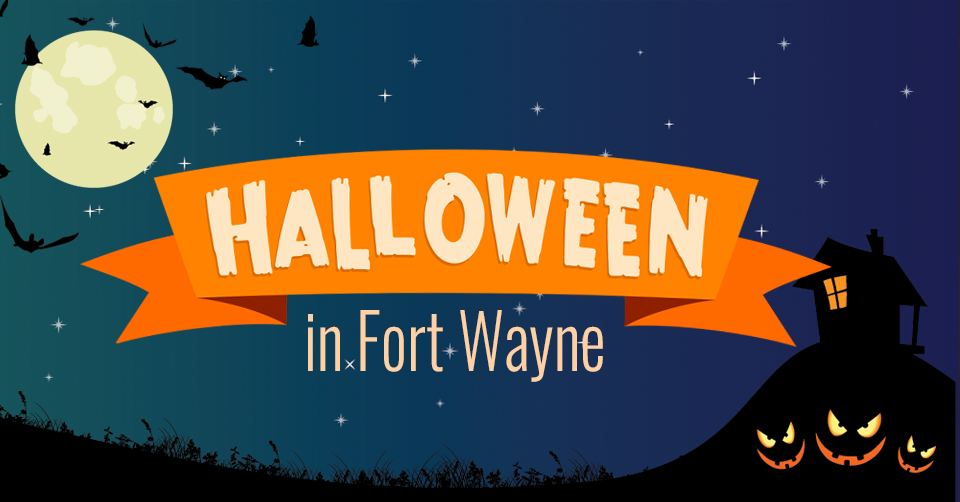 What to Do in Fort Wayne This Halloween
The "Haunting Time" is upon us again and we've got a rundown of Fun and Frights to thrill and chill you until the Hallowed Eve arrives!
Wild Zoo Halloween is October 16-18, 22-25, 29-31: take the kids for trick or treating, a mini corn maze, pumpkin picking, live animal shows and more!
The Phil Pops Series: Tim Burton's "The Nightmare Before Christmas" is October 31st at 7:30 "One of his most celebrated films, Tim Burton's The Nightmare Before Christmas is a tale of the misadventures of Halloween Town's resident Pumpkin King and some mischievous trick-or-treaters. Projected on the big screen, complete with dialogue and effects, this film screening includes Danny Elfman's enigmatic score played live by the Fort Wayne Philharmonic."
Lantern Tour of the Old Fort is October 17th, 6pm-10:30pm  "Explore the Old Fort by night, and hear tales of actual encounters with the Fort's ghosts by reenactors, visitors and 'ghost watchers'. Maybe Old Fort's resident ghost, Lt. Ostrander, will join us in welcoming you. Keep en eye out for the Headless Horseman, as well!"
The 8th Annual Fright Night Downtown is October 17th — full of spooky (but mostly family-friendly) activities: the Zombie Walk, pumpkin picking in the Tincaps stadium, tours of the Old Jail, and so much more! See the full billing of events here 
Haunted Houses in Fort Wayne
To really get your scare on visit these fright-zones:
Hysteria "your darkest, deepest fears are in Hysterium"
The Haunted Castle and Black Forest with a castle full of haunt scenes (and 2 giant slides) and an outdoor haunted trail.
Fort Wayne Trick or Treat Hours
And don't forget the candy! Official Trick-or-Treat hours for Fort Wayne are 6-8PM, Saturday, October 31st for the City of Fort Wayne and Allen Country.
The Willow Creek Crossing staff hopes you have a Halloween full of spooky fun and treats!