Home Office Hacks: Tips for Home Offices in Small Spaces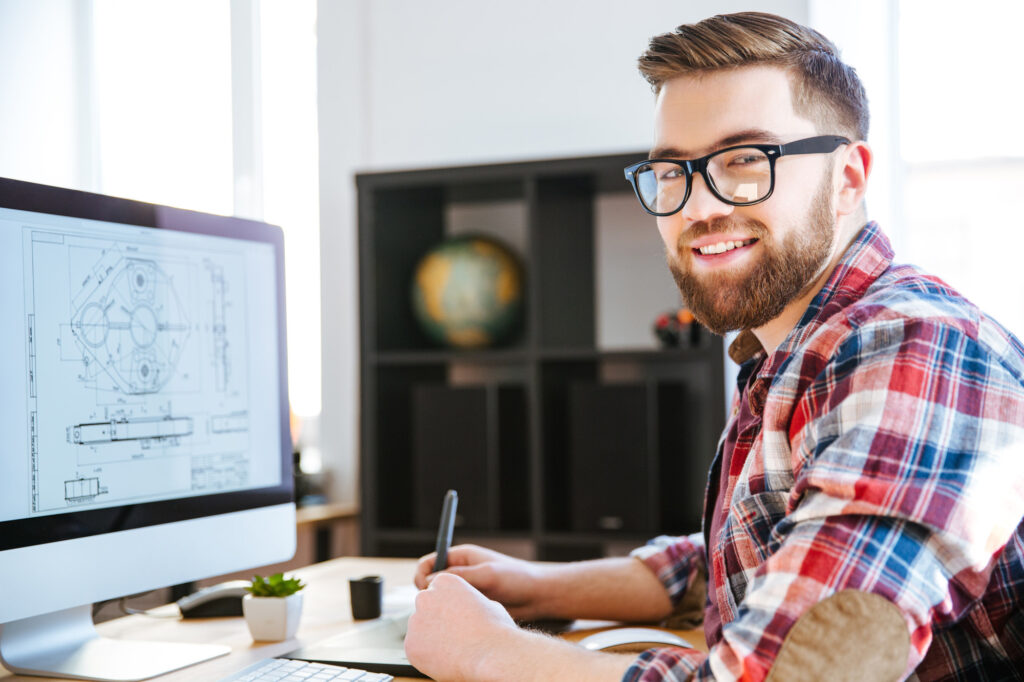 If the long and arduous morning commute is now but a memory, you're not alone. The pandemic has seen a massive upsurge in working from home, with a recent study from pew research showing that only 20% of those currently using a virtual office did so before.
While the transition for many has been positive, for those with a small apartment, the main challenge has been where and how to set up shop. Need help setting up the perfect spot to work in your apartment? Our home office hacks will set you on the right path to be productive in your smaller space.
Don't Leave It to Chance
When starting to work remotely it's easy to fall into the trap of choosing your most comfortable chair and getting on with it. The problem is that not having a designated place to work isn't good for your mind or your effectiveness.
Although you may have a small apartment, you still have options. Give your home the once over and isolate areas where you can take advantage of unused space. Good options are extra bedrooms, dining room areas, and empty corners where not much is happening.
Areas with natural sunlight should be your primary consideration though, especially as you will be stuck indoors more than usual. Sunlight helps regulate your circadian rhythm, meaning better sleep at night which in turn will help you be more productive the following morning!
Once isolated, mark out your space with either a small rug, lamp, and desk, or table to let everyone know (including yourself) that you mean business!
Look to the Stars for Storage
You now have your laptop, headphones, stationery, and additional paperwork at home, all prime ingredients for creating clutter in a small apartment. To save your humble abode from looking like you have started hoarding, one of the best home office hacks is to make use of vertical space.
A wall-mounted desk is a great addition to any small apartment home office and a ladder desk takes it to another level. Also, make good use of existing shelving for storage instead of allowing things to accumulate on your desk.
Out of Sight, Out of Mind
Cables surround us in the office, but due to measures taken, we never seem to notice them. At home, however, it's easy to find yourself getting tangled up as you work which is an unwelcome distraction as well as loose cables not being the most pleasing to the eye. Are there any home office hacks that can help?
Give your home office a more professional feel by getting your cables in order. Zip ties are inexpensive and can help keep your cables tidy. This is one hack that you should not ignore.
Avoid Sitting All Day
When working at the office or home, it's easy to sit for long periods of time which can be harmful to your health and productivity. For this reason, one of the most important tips for apartment home offices is related to breaking this cycle. Fort Wayne Office Furniture store, Workspace Solutions, suggests adding stretching into your workday to help fit the effects of sitting disease.
A sit-to-stand desk is also a great way to keep from sitting all day.
Home Office Hacks That Work
Having a great work-from-home set up in your apartment can make all the difference in how effective and efficient you are at work. Applying our home office hacks today and you will begin to see the difference!
If increased time at home has led you to start considering upgrading to a new apartment, then contact Willow Creek Crossing Apartments. With many great amenities and stellar apartments, be sure to check out the best that Fort Wayne has to offer.
Contact us today to arrange a tour.