House Warming Gifts for First Time Apartment Dwellers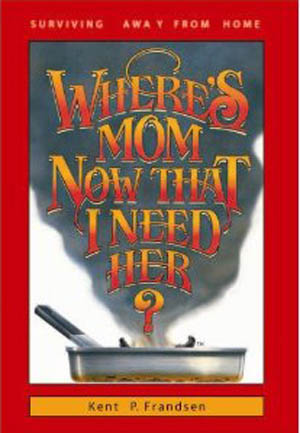 Do you know a family member or friend who is just about to move in to Willow Creek Crossing Apartments? What's an appropriate house-warming gift for someone moving into their first apartment?
One of the great things about living in an apartment is not having to worry about major repairs, like you have to with a house.   Just call maintenance.  But what about the small things, like one of your own appliances, or minor repairs on your car. For these occasional projects, you need basic tools, like a hammer, or allen wrenches.  The Apollo Precision Tools DT9706P 39-Piece Pink General Tool Set on Amazon.com provides all of the basic tools for only $25.00.
One of the best and most used presents I ever received was a big book showing how to fix basic things around the home. Where's Dad Now That I Need Him?: Surviving Away from Home is a self help book that anyone just starting out on their own needs to have. Again, available from Amazon.com for $16.95. By the way, there's a companion book, Where's Mom Now That I Need Her?: Surviving Away from Home , also available.  Buy them both!
You don't think about having to replace a button until you're in a hurry to get to some important event, and have nothing else to wear.  The Singer 35 Piece Sewing Kit In Storage Box from toolking.com is a gift for under $8 that will be highly appreciated by anyone living in their first apartment.
A good flashlight is important for when the power goes off, but it's quite useful to use when trying to plug cables into the back of your TV, sound system or computer, and you need more light.l. The INOVA X5 Dual-Mode UV LED Flashlight with its Titanium body is so cool, you cab just leave it out on the coffee table as a decoration or art piece. Sure, at $36, it's a little pricey for a flashlight. But it's way cooler than the $2.99 plastic flashlights you can get at Lowes. Available from Swissknifeshop.com, which also has a lot of other cool items.
Here's a gift you should give to any family member or friend about to move into Willow Creek Crossing Apartments, and you should give them this right now. It's the Medique 40061 61 Piece First Aid Kit. This is a gift that could save a life, or just seem like a life saver when they're looking for an aspirin early one morning. $12.99 at Northern Tool.
Don't worry if you're the one who's receiving house-warming gifts because you just moved into Willow Creek Crossing.  Our apartments include a great deal of extra storage room.