Prepare your Patio for Winter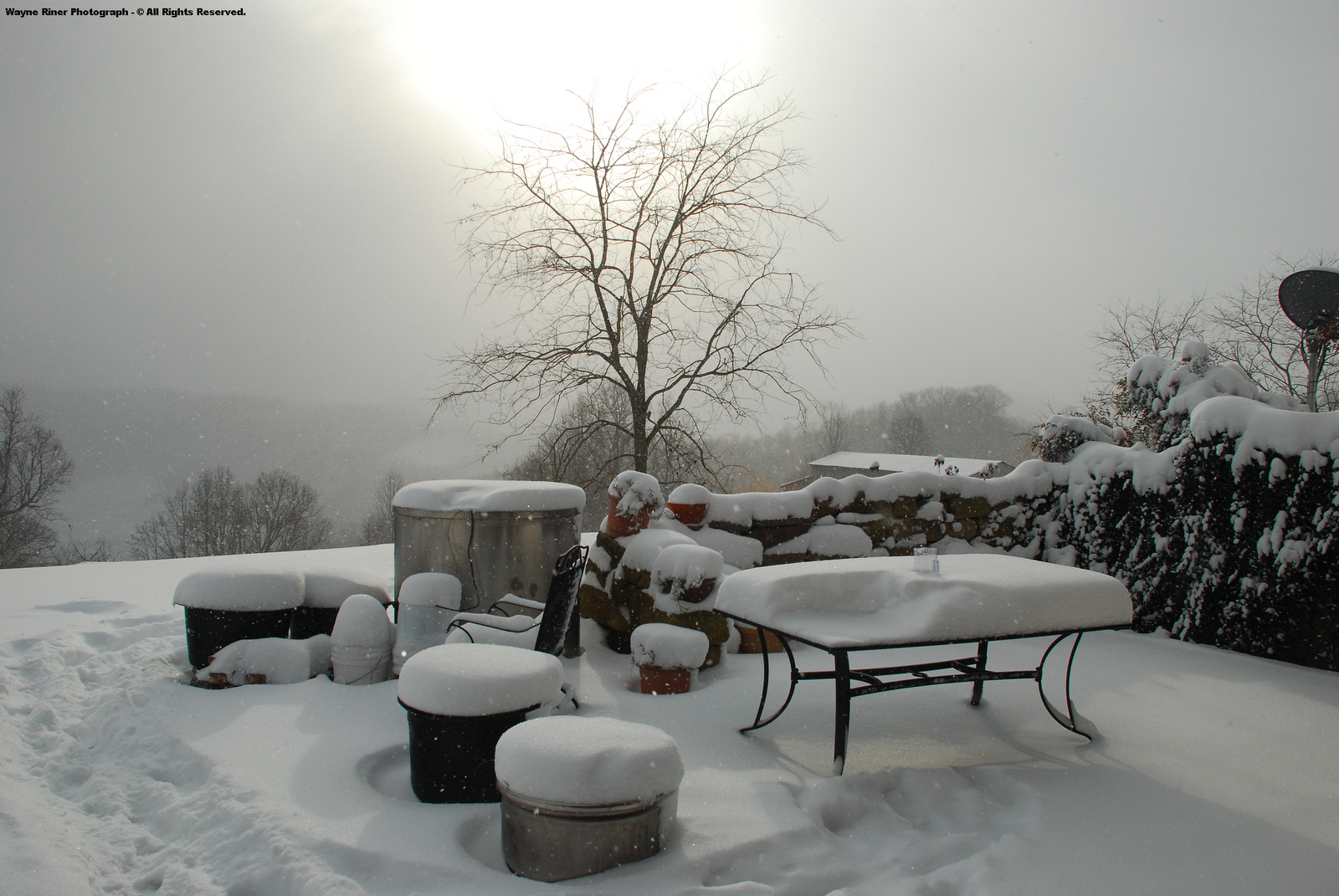 The recent frost on the grass, and one look at the calendar (it is November, after all), tells us that winter will be here soon.  Willow Creek Crossing maintenance people will take care of the community, but there is one area of your apartment you need to take care of yourself.  And, it's not even in your apartment, but just outside your patio door.  Yes, it's time to winterize your patio or deck.
Here are a few simple things you can do now that will make things better come spring time.
First, prepare your outdoor plants.  There's nothing sadder than to go out on your patio on the first nice day of spring and stare at dead plants, especially when with preparation now, you can save those plants through the winter.  Don't have any plants out there?  Go look, NOW!   When you remember them, it'll be too late, if it's not already.
This is a good time to clean and cover your patio furniture as well.  Your furniture will last longer and stay a lot cleaner is protected from the snow and ice of winter.   Remove the covers in May, and you're ready to go for Summer 2013.
Clean your grill, too.  Don't let the grease become permanent.  Spray metal parts with vegetable oil, and that will help keep moisture off of them, preventing rust.  You can buy grill and furniture covers at Lowes or Walmart.  If you have a nice grill, they're worth taking care of.
Take this time as well to just sweep and clean off the summer's dirt.  You'll have a fresh clean patio waiting for you in the spring, and will look nicer on a sunny winter day when you open the blinds and start to dream of spring.
If you use your patio exit during the winter, say to walk the dog, you'll need to keep it clean all season.  Now's the time to make sure you have sidewalk salt handy, and a broom or shovel to clean off the inevitable snow.  Living in an apartment, you probably threw your old snow shovel away, so head to Lowes or Walmart now and get a nice plastic one that you can put in a corner of your patio, waiting for the first big snow of the season.  The maintenance guys will take care of the sidewalks and parking lots, just another great reason to live in Willow Creek Crossing.
You might also think about winterizing your car.  Make sure you have salt, and a snow scraper. Kitty litter is helpful for getting out of slippery places.
These tips won't help you avoid winter, but they will make your patio a warm and welcoming place in about six months, when Spring and Summer return to Willow Creek Crossing.