How to Build a Sense of Community in your Apartment Building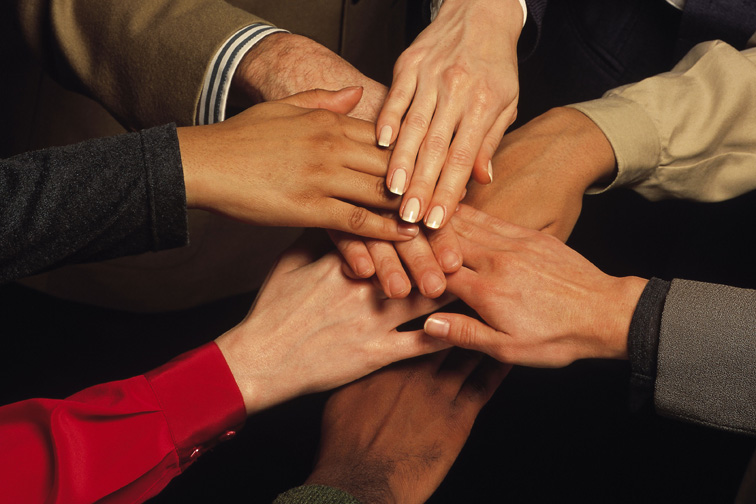 How to Build a Sense of Community in your Apartment Building
\
The apartment lifestyle has many benefits in terms of convenience and amenities. But a benefit you might not have considered is the sense of community that you can share in — or even help create. The close-quarter lifestyle of apartment living perfectly allows for harboring a sense of community and creating lasting friendships.
The benefits of living in a "community-minded" neighborhood are outstanding! Going on vacation and need someone to water your plants? Who better to ask than your next door neighbor! Baking some cookies and need to borrow a stick of butter? Good thing you know your neighbor!
Being a Good Neighbor
You already realize, of course, the basics of being a good neighbor. Simple things like saying hello to neighbors, cleaning up after your pet, keeping your noise levels in check, thanking the maintenance workers and office staff, maybe even noticing trash in common areas and cleaning it up (even if it isn't yours).
Creating Community
Beyond being a good neighbor, in order to get the most out of your daily relationships, here are some fun, easy ideas you can use in order to best enjoy the benefits of community living, while creating some lasting relationships along the way.
-Have a monthly potluck.
-Ask management to put up a bulletin boards in a common area, or start an online group- to post things like information on pet/baby sitters, items for sale, job ads, etc.
-Ask the rental office about organizing an event yourself — things like a monthly book club or games night; a regularly scheduled time and day for people to run, walk or bike together; weekly play dates for moms/dads and their children, or even their pets!
Getting to know your neighbors and living as a community can be a great experience. After all, you never know who might end up being more than just a neighbor! Give some of these suggestions a try at your apartment community. A stronger sense of community benefits everyone.
The friendly staff at Willow Creek Crossing Apartments in Fort Wayne know that living as a community is the best way to live! They do a great job of creating a great, community-driven atmosphere. They offer many different floorplans (including up to three bedroom apartments and even townhomes) and would love for you to join their community! If you would like to experience all the joys of living in a friendly, tight-knit community, give them a call today at (260) 747-7000.