In The Area: Beaches Near Fort Wayne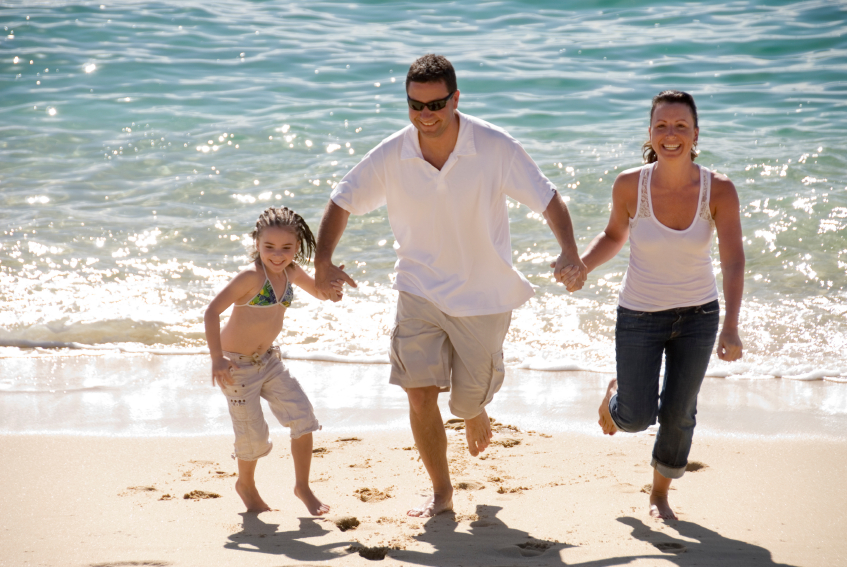 In the Area: Nearby Beaches and Water Fun
We're excited about a new regular feature to this blog — and hope you will be, too! It's called "In the Area" and it's about …. well…. cool stuff that's in and around the Fort Wayne area! It's a resource to help you find out about new (or old), different and fun things to do close to where we live at Willow Creek Crossing Apartments.
Our first feature is Nearby Beaches and Water Fun. Some are right here in town, some are a short road-trip away. And with Labor Day weekend here and temps in the mid 80's, it's the perfect time to explore the area, cool off in some water and enjoy nature.
Fort Wayne's Three Rivers
Downtown Fort Wayne
Rent kayaks, canoes or stand up paddleboards from Fort Wayne Outfitters  at 1004 Cass Street and spend the day exploring the city's rivers. Stop for lunch or drinks afterward at The Gas House Deck . FYI, Fort Wayne Outfitters also rents bikes for exploring the Rivergreenway Trails.
7324 Yohne Road, Fort Wayne
19 minutes from Downtown
Fox Island is a 605 acre park in SW Allen County which includes a swimming beach (for people) on Bowman Lake with picnic areas and access to 7 miles of trails. There is also a separate dog beach where four-legged friends are allowed to be off leash to play in the water.
450 Lane 100 Lake James, Angola, IN
45 minutes from Fort Wayne
There are two glacier-formed lakes in the distinctive landscape of Pokagon: Lake James and Snow Lake. There is a beach for swimming and you can rent paddleboats, rowboats, and pontoons. There are also hiking and horseback riding trails, campsites and the Potowatami Inn which has a restaurant for sit down dining and a cafe with sandwiches, pizzas and ice-cream.
2355 E. 75 South, Albion, IN
45 minutes from Fort Wayne
As the park's website says, it is "a small boater's paradise. Nine connecting lakes will be the center of your adventures at Chain O'Lakes. Paddle through the chain of serene kettle lakes, hike the 10 miles of forested trails, fish the electric-motors-only lakes, stay overnight in a forested hillside family cabin, or visit the park's old one-room schoolhouse nature center. Other facilities available for visitors to enjoy include a campground, beach and picnic shelters."
Winona Lake, IN 46590
52 minutes from Downtown
The Village at Winona, a thriving arts community nestled on the shores of beautiful Winona Lake. Come for a day of shopping, dining, and water fun. Winona Lake features a beautiful lake for boating and fishing plus a swimming beach. Visit The Lake House, Winona Lake's premier surfshop and water sports store, for stand-up paddle board, pontoon and kayak rentals, wake-surfing and wakeboarding lessons, and sunset boat cruises in the summer. There are also many beautiful and unique homes, a college and seminary, and golf courses.
Warsaw, In
55 minutes from Downtown
Spend your day swimming, boating, or fishing on one of Warsaw's 4 Lakes – Center Lake, Pike Lake, Hidden Lake, and Winona Lake (officially in the town of Winona Lake).
9214 Lost Bridge Road West, Andrews, IN
55 minutes from Fort Wayne
The Salamonie Lake is located in the 25,000 acre Salamonie River State Forest in nearby Huntington County. The lake was created when the US Army Corp of Engineers built a dam on the Salamonie River in 1966. At the lake you can fish, swim, boat, hike and picnic. The lake's Pirates Cove Marina has boats for rent and a convenience store. At the marina you can also book a tour boat ride to learn about the river, the dam and the lake's history.
1600 N 25 E, Chesterton, IN 46304
2 hours 20 minutes from Fort Wayne
From their website: "Indiana Dunes Country has 15 miles of magnificent Lake Michigan shoreline with sandy beaches for splashing, playing, and relaxing. These beaches rank among the top five family beaches in the nation. You will also find towering sand dunes and more than 70 miles of hiking and biking trails through dunes, forests, marshes and prairies." The website also give information on nearby dining options, musical events and other sightseeing.
8121 Park Rd, Marshall, IN
3 hrs away from Fort Wayne
Flowing through the park is the scenic Sugar Creek — one of Indiana's most popular canoe streams. Several local companies (see the website) rent canoes and kayaks and organize tube trips.
If you'd prefer to stay close to home, Willow Creek Crossing residnets can enjoy 2 crystal blue swimming pools right outside their door as well as sand volleyball, a playground, and picnic area with charcoal grills!