Small Space? No Problem! 10 Awesome Holiday Party Ideas To Try This Season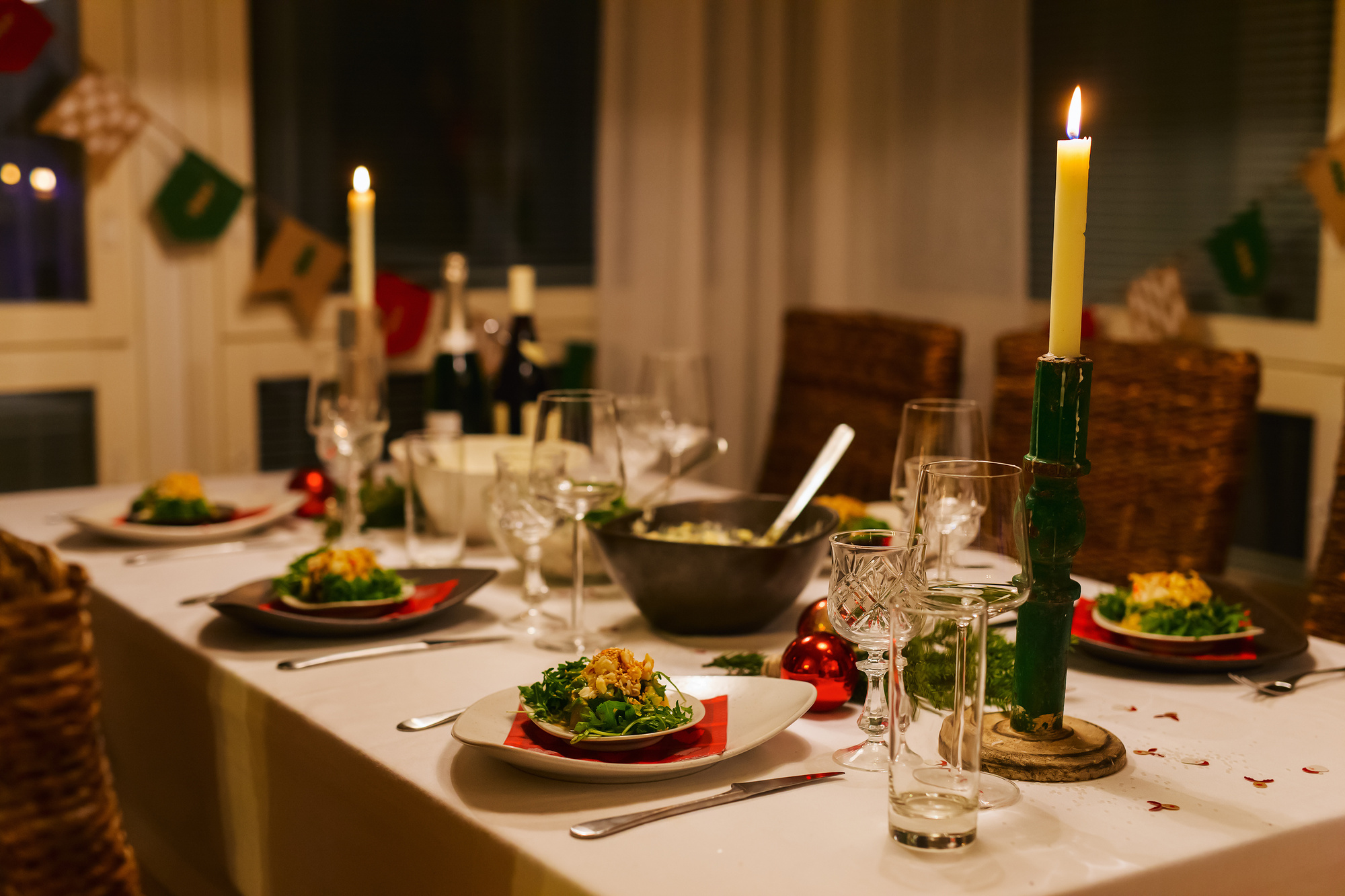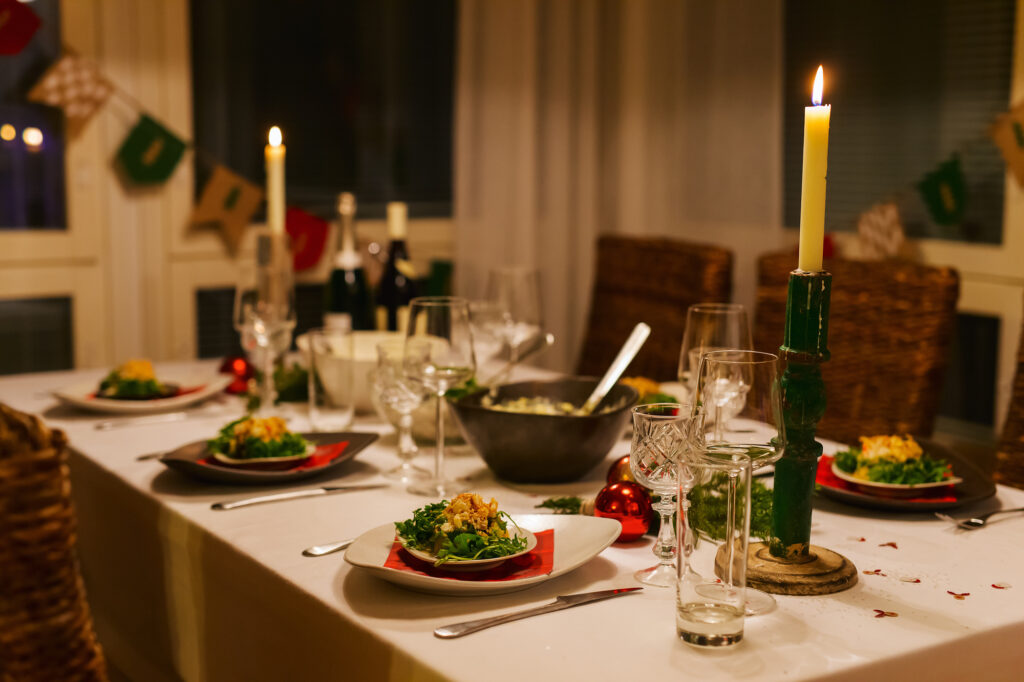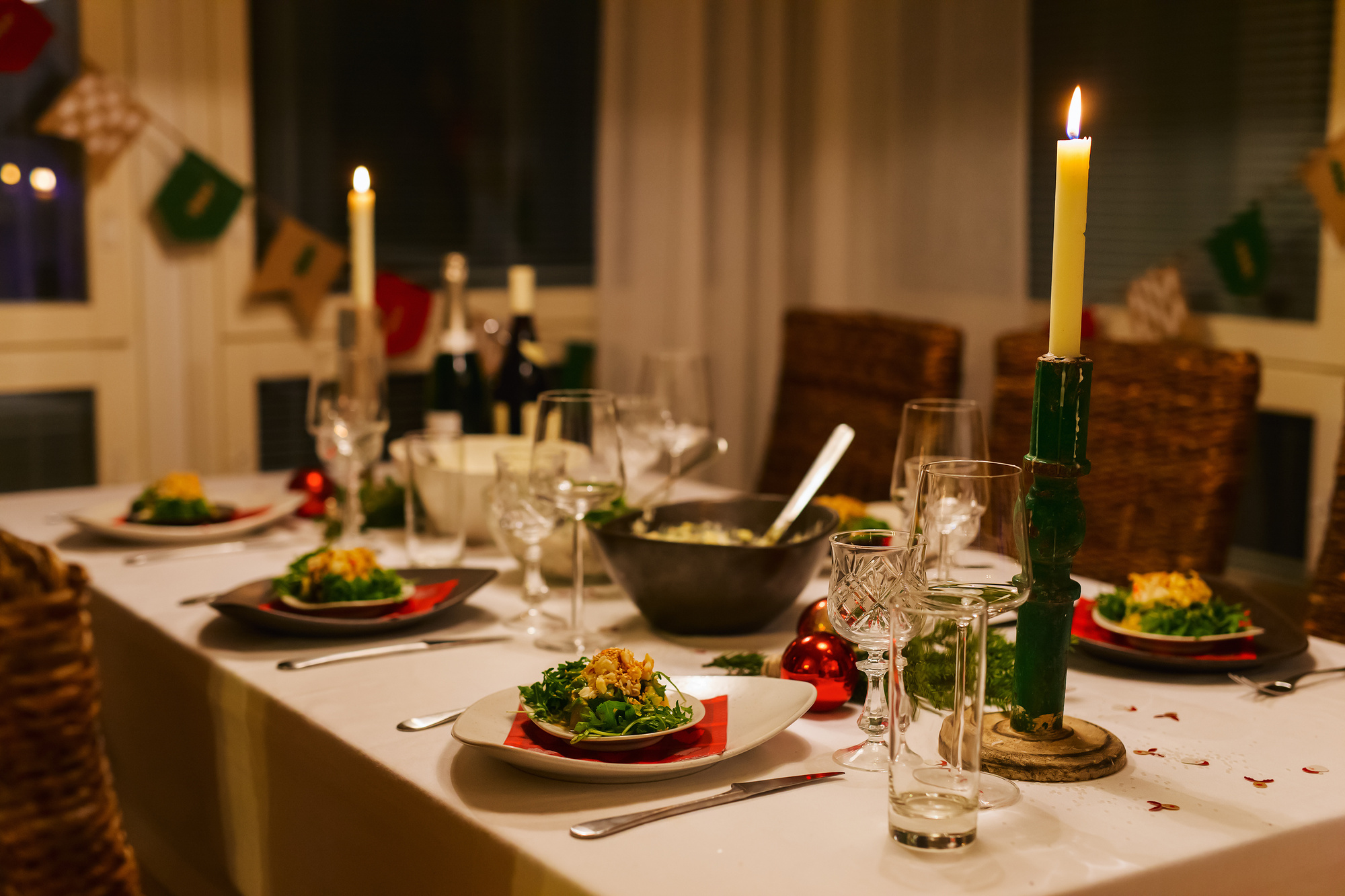 Do you have a tiny apartment? Do you want to host a festive party? If you answered yes to both, it's possible–just scroll down to check out our holiday party ideas to make your bash a blast. There's a lot of holiday festivities in Fort Wayne this time of year, but there's no reason not to add to them! Follow these ten tips to think outside the box and make the most of your small space.
#1: Prep Food Beforehand
There are three reasons you don't want to cook during your party:
It takes up too much space.
It keeps you out of the fun.
It heats up your apartment.
To avoid having to slave over the stove during your soiree, find recipes you can make ahead of time. While you're at it, choose finger foods. They're easy and fun to eat and don't require plates and utensils.
#2: Clear Clutter
Before you pack your apartment with people, clear away "pity piles"–stacks of books and papers that you meant to organize. If you don't have time to go through them thoroughly, find a hidden place (like your closet) where you can stash them for the party.
#3: Make Seating Areas
Arrange your furniture, floor pillows, and throw blankets to make comfortable spots for guests to settle and chat. You want to encourage people to mingle. Don't be afraid to use alternate seating like milk crates and you can drape them if you don't like the way they look.
#4: Serve Drinks Throughout Your Apartment
Do you have bookshelves? How about a planter or tv table? All of those can be used as a mini-bar. Party-goers get thirsty, so make sure there are drinks accessible in each room.
#5: Make a Bowl of Punch or Eggnog
Punch bowls cut down on empty cans and bottles and add a festive feel to your party. Eggnog is a holiday staple, and like the punch, it can be served with or without alcohol.
#6: Pave the Way for Guests
Guests come with stuff, so you need to make room for their jackets, scarves, and purses. Make room by cleaning out a closet before your party so they have somewhere to stash that stuff while they're relaxing in your apartment
What can you do with your unwanted coats and sweaters? Donate them to get in the spirit of the season.
#7: Invite Guests to Use Every Room
Twinkle lights, record players, and a pile of pillows and blankets on your bed can make any room inviting to guests. Why cram everyone inside four walls? Let guests explore and mingle in every space your apartment has to offer.
#8: Spread Snacks Out
Just like drinks, you want snacks to be available to guests in any room. If you're short on snack-serving-surfaces, use a cutting board!
#9: Crowdsource Music
You'll want to have a playlist ready to go, but guests will enjoy the chance to share their favorite tunes. Crowdsource the music or let guests add to the playlist to amp up the fun.
#10: Play Virtual Games
Boardgames and rounds of cards take up a lot of space. Instead of setting up a game table, invite everyone to participate all around your apartment in virtual games on their smartphones.
What're Your Favorite Holiday Party Ideas?
We could talk about ways to have fun in your apartment all day, regardless of how much room you have. We'd love to know which holiday party ideas inspire you this season. Share your favorite from the list above or an original tip in the comments below. You can also get in touch with us directly. We'd love to hear from you!